Academics share how support has helped their success
Two Teesside University academics have shared their personal experience of working part-time while forging a successful academic career in a new book.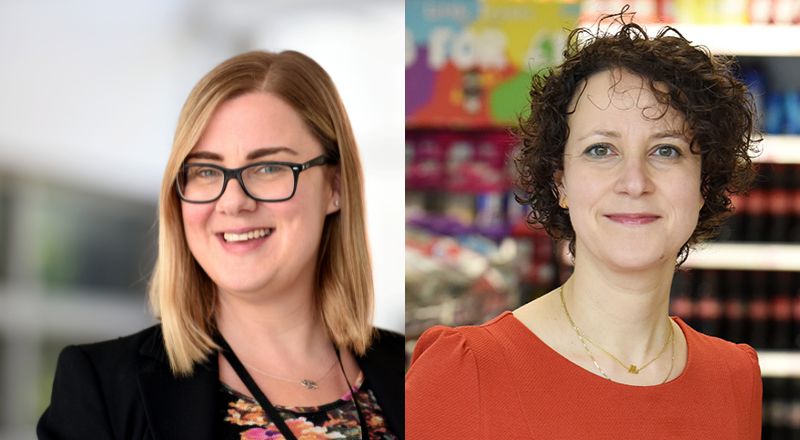 Professor Amelia Lake and Dr Helen Moore have contributed to Solving The Part-time Puzzle, a new book written by flexible work specialist Belinda Morgan, which aims to help readers pave the way towards build a thriving career while working part-time.
The book aims to challenge assumptions that working more hours equals more impact.
Professor Lake is Professor of Public Health Nutrition in the University's School of Health & Life Sciences and Associate Director of Fuse, the Centre for Translational Research in Public Health and Dr Moore is Associate Professor (Research), and leads the Evaluation and Impact Team, in the University's School of Social Sciences. Humanities & Law.
Professor Lake, who was identified as a Timewise Power 50 winner in 2020 for her achievements in a senior leadership role while working part-time, said: "We need to see more people in leadership roles working part-time.
"I was promoted to Professor in my part-time working pattern which illustrates that it is possible to do high quality impactful work building capacity and also doing research, while working part-time. Teesside University has both promoted me and supported me in my part-time role."
Professor Lake added: "When I first started working here, I would frequently get asked what was my 'side hustle' when I wasn't at Teesside and people were surprised to hear that I was doing family actives with my (then) young children. While I appreciate working part-time is a privilege, it allows me a better work-life balance and time with my children.
We need to see more people in leadership roles working part-time
"During the pandemic, and post-pandemic, childcare has been difficult to access, and being part-time means some days of the week can be less stressful in terms of childcare. Working part-time means I work even more collaboratively with colleagues as their support when I am not at work is important.
"It can be hard to switch off emails and alerts on non-working days, and I don't always do it, but know it is important."
"I strongly believe that working part-time doesn't equate to a reduction in performance," said Dr Moore, who was promoted to her current role since joining the University in 2019 and was also one of two Teesside University Star Award Research Excellence finalists in 2021.
"Being supported by Teesside University to work part-time in a senior role enables me to both lead the work of the University's successful Evaluation and Impact Team, and to be able to be present and care for my four children."
She added: "Having managers who were willing to try something new, even take a risk, and recruit a person to work part-time hours to establish and lead a new team has paid off and worked well – it has enabled me to grow significantly as both a researcher and a research leader.
"Roles similar to mine which I have previously considered, have been strictly full-time hours only, and did not feel open to someone with other commitments like me. There are a lot of talented people who for various reasons would like to work less than full-time hours, and I'm hopeful that my experience shows it is possible."
---