Accelerating creative and cultural impact
Funding worth almost half a million pounds has been awarded to Teesside University to help it deliver sustainable and impactful work in the cultural and creative sectors.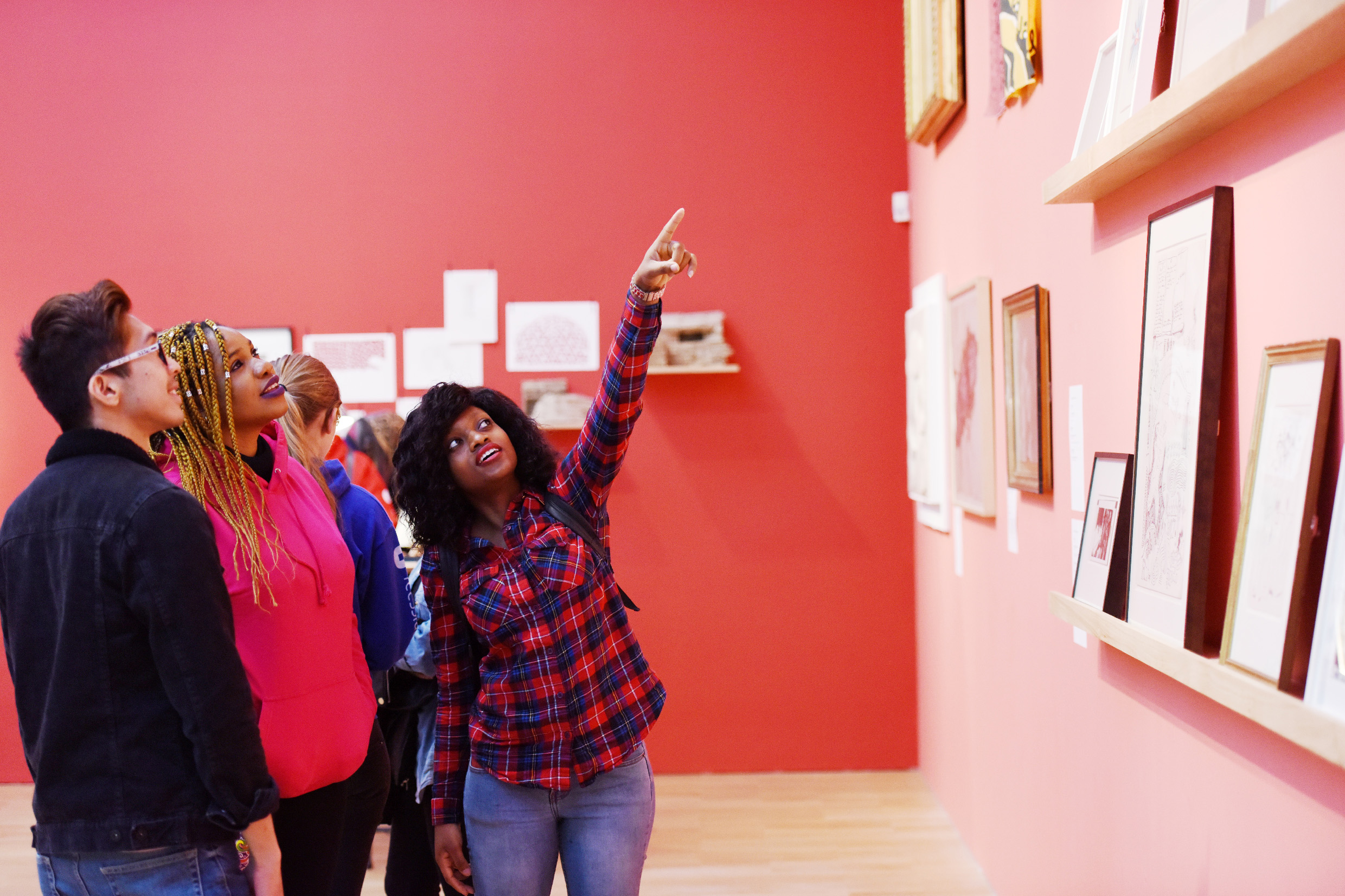 The grant has been made to the University by the Impact Acceleration Account (IAA), a national fund supported by UK Research and Innovation (UKRI), to help the best, brightest and most disruptive ideas emerging from UK research organisations to jumpstart knowledge exchange, translation and commercialisation.
In the latest round of funding from the IAA, a total of £118m was awarded to 64 universities and research organisations to support critical early-stage translation of UK research to real impacts, transforming public services, creating new jobs, attracting private investment and forging new partnerships with business and charities.
The £450,000 awarded to Teesside University will be used to develop and expand its areas of impact excellence within its Centre for Culture and Creativity, which hosts research across the arts and humanities aligned to the internationally renowned Middlesbrough Institute of Modern Art (MIMA).
The award will support the development of a programme of sustained and immersive partnership working with a diverse range of sectors and geographies, through innovative and imaginative forms of engagement, focusing on three themes:
Reimagining the Creative Industries: The University will work with key stakeholders including Tees Valley Combined Authority, Arts Council England and the North East Culture Partnership to support the development of the creative and cultural sector in the Tees Valley and beyond. It will co-produce an action plan with Tees Valley Combined Authority, Arts Council England, and the Museums Association on post-covid cultural recovery that identifies shared areas of research interest.
Raising the Profile of Hidden Histories and Voices: This theme will develop new methodologies to support partnership approaches to intra- and inter-community engagement. It will expand the impact of a range of projects that profile underrepresented voices and histories including curatorial work on invalid carriages and their heritage (Heritage Lottery Fund) and alternative and marginalised narratives of the Northern Irish Troubles (Leverhulme Trust). The University will raise the profile of Hidden Histories and Voices with our partners by creating and curating tangible and intangible moments/records of preservation, memory and recognition through engaging arts and cultural events.
This will extend the reach of our work in terms of both geography and audience, building on the strong connections within our region.
Reconnecting with the Built and Natural Environments: This emerging strand of activity is connected closely to developments within the Tees Valley region relating to hydrogen production, Net Zero Teesside, and industrial heritage. It brings together scientific insight, industry knowledge, and community perspectives to forge a better understanding of the natural environment with partners including Tate Plus Network, TWI (The Welding Institute) Ltd, Net Zero Teesside and the British Antarctic Survey.
Laura Sillars, Director of MIMA and Dean of Teesside University's School of Arts & Creative Industries, said: "We are delighted to receive this award which will build upon our many successful partnerships to deliver a programme of cross-sector engagement to ensure sustainable and substantial impact work.
"This will extend the reach of our work in terms of both geography and audience, building on the strong connections within our region."
Academic lead for the project, Professor Natasha Vall, Associate Dean, School of Arts and Creative Industries & Social Sciences, Humanities and Law said: "We will engage more deeply with hard-to-reach and marginalised communities, ensuring sustainable legacies and building trust by demonstrating the significant value of arts and humanities research to a range of different sectors, stakeholders, and community groups."
---