LEAP 50
LEAP 50 is an experiential course for Tees Valley CEOs who want to grow their business.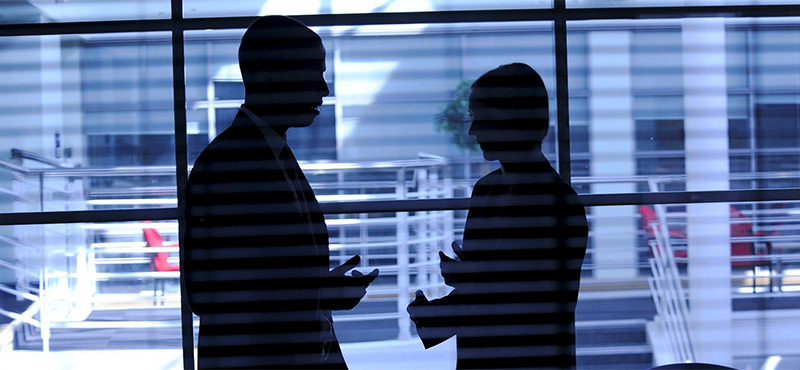 You gain the knowledge, experience and leadership skills to unlock the barriers to growth within your business – allowing you to directly impact its advancement and economic prosperity by developing strategic and competitive advantage models.
Designed, delivered and co-funded by Teesside University in partnership with Tees Valley Combined Authority, this fully-funded practical course was first launched in 2016. Following two successful cohorts, LEAP 50 has been tailored for the wider local market through consultation with key business leaders and entrepreneurial experts.
---
How you learn
We support you in determining the needs of your business, and help you identify the challenges that are slowing you down, and the actions needed to unblock your path to business growth, while building the capability you need to grow more quickly. You acquire actionable knowledge and skills that can have a direct impact on your business.
You receive support and training from experienced professionals with track records of working with and developing high-growth scalable businesses, as well as bespoke workshops, peer-to-peer learning, and networking opportunities within and beyond the cohort.
You take away actions from each intensive learning interventions and are encouraged to implement new ideas in your business, allowing you to enhance your leadership and management skills, boost your confidence, improve delegation and communication skills, and enable a more strategic approach to business.
---
What you study
The course begins with a two-day residential at Rockliffe Hall to kickstart your learning experience. You engage in a number of activities and discussions exploring leadership and strategy models that allow business leaders to enhance their output and grow. The residential includes an overnight stay plus all refreshments and meals. This is followed by approximately 12 one-day workshops hosted at Teesside University.
Session 1: influencing in business - business development and negotiations
Session 2: peer-to-peer coaching
Site visit 1: TBC
Session 3: leading and managing innovation
Session 4: tools and techniques to model business growth
Session 5: peer-to-peer coaching
Site visit 2: TBC
Session 6: developing your digital strategy, resources and showcase success
Session 7: peer-to-peer coaching
Session 8: output clinic/support session
Session 9: LEAP 50 participant presentations
---
Testimonials
LEAP 50 is an essential initiative to identify and assist those companies best placed to expand, which will help deliver jobs and boost our economy. I look forward to continuing our partnership with Teesside University and hearing of all the success stories this project will undoubtedly bring.
Great programme, I'm loving it. I've been fully committed and I've got a lot out of it. The information learnt to date is very helpful and the peer-to-peer interaction is excellent."
LEAP 50 places companies at the heart of an experience designed to accelerate business growth and contribute to the economic ecosystem of the Tees Valley. This programme, along with other significant projects, demonstrates our shared goal of supporting business growth and economic prosperity in our region. The University has given us two very clear wins – and two of the best collaboration projects with a university that we ever had. Our company has gone from what was a laboratory curiosity to designing and developing a manufacturing unit capable of developing up to 1,400 tonnes of product a year.
A really good course with a wide range of topics, which is good for me as I'm a one-man band.
The programme's been extremely useful as it has helped confirm that we're heading in the right direction. It's given us the tools to help us grow and know the best time to implement them.