Bev Boden
The Coronavirus outbreak has had a profound impact on our university community and has seen sweeping changes to the way we live our lives. We are proud of how Team Teesside has responded and it is heartening to see the University community come together and support one another during these uncertain times. Here we speak to Bev Boden, Principal Lecturer (Learning and Teaching) in Teesside University International Business School, about how she has transitioned to online teaching and what impact that has had.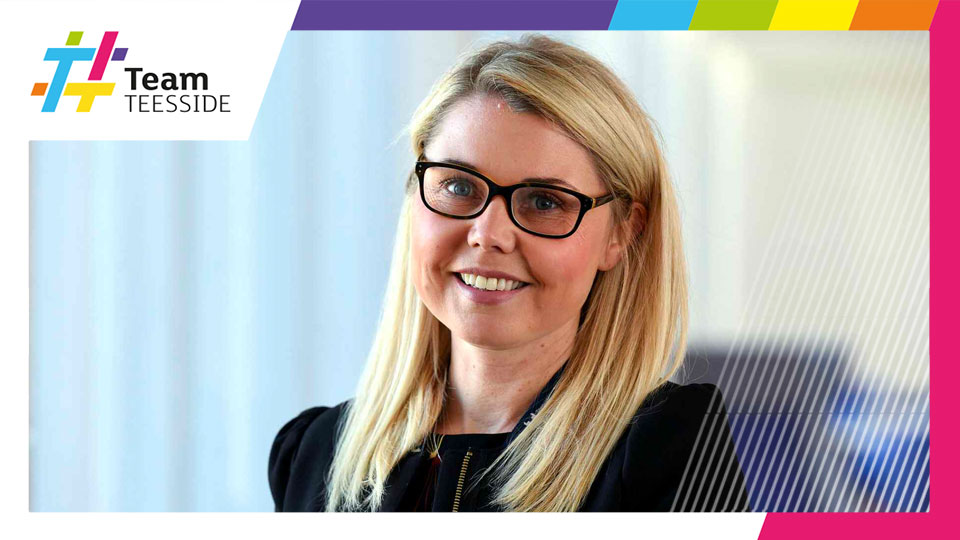 Principal Lecturer (Learning and Teaching)
Teesside University International Business School
Being part of Team Teesside is outstanding. I feel incredibly valued and have a great support network.
Briefly outline your role at the University
I am an aviation, business and tourism academic at Teesside University and manage both the BA (Hons) Airline and Airport Management and BA (Hons) Tourism Management courses. I am also Principal Lecturer for Learning and Teaching within the Business School and this involves ensuring the student learning experience is at the forefront of everything we do.
What changes have the social distancing measures had on your day to day work and contact with students?
I miss engaging in face to face discussion with students and learning about their views in 'real time'. I teach final year students and I have missed coaching and guiding them during their last few months of their final year as an undergraduate student as they complete their dissertations.
How have you adapted to online teaching?
Adapting to on-line teaching was very insightful and was a great opportunity to not only upskill, but to enhance my current practice. As part of our Future Facing Learning Strategy I was able to build on the students existing toolkit and apply some of these tools to replicate the face to face experience, virtually. This was done using Teams. Teams has allowed me to teach in real time, take questions, and create debate, show videos and much more. Having the capability to record the session as well as create a live chat actually enhanced the experience for many, as students who would not normally engage, actively have.
How have you supported your students to engage with online learning?
In order to ensure students are actively engaged, I have had to ensure the online content is innovative, creative and meaningful. I didn't want students just to log on for the sake of doing so. I provided training for students and bespoke information on using tools to remove any barriers to learning and using all aspects of the Future Facing Learning Toolkit. It was also important to link the session content and learning objectives to the assessment as students wanted to achieve the best possible grade given the situation.
I was also able to create a Teams site for every module and quickly assign students to groups where they could preview lesson materials and case studies and discuss topics in more depth.
How has the University supported you to use digital tools for online delivery?
The support from the University has been fantastic. Our Learning, Teaching and Enhancement Team post regular updates on our academic site that allow academics to provide interactive and creative learning materials for all students to access. The hints and tips have been excellent and it has made me think differently about how I deliver certain topics. I have also created a daily drop in using Teams for fellow colleagues and this has been excellent to share best practice and bring people together during this difficult time.
What does it mean to you to be part of Team Teesside?
Being part of Team Teesside is outstanding. I feel incredibly valued and have a great support network. I was honoured to receive the award of Most Inspirational Member of Staff in 2019, and this year was nominated for Outstanding Teaching. The University invests heavily in its staff and students and it is a great place to learn and work.
How would you summarise your transition to online teaching and learning?
Motivational, insightful and a fantastic learning journey.
What has pleased you most about how your students have responded to the changes?
The wonderful feedback has shown that students are adept to change and that change can be good. One session I held using Teams had over 100 participants and their level of engagement was quite remarkable. The students have adapted really well and it has made me think about online pedagogy in much greater depth. They have remained so positive and I am incredibly proud of their tenacity and flexibility.
What benefits does online teaching and learning bring - to both staff and students?
You can co-create resources with students and colleagues, as well as bring large groups of people together, safely. There are so many more tools that can be used, with the added bonus of being able to record sessions for students to listen to at a convenient time. From an academic perspective, I have developed my digital skills immensely and feel confident in just having a go, taking a risk in my teaching and trying new things to develop the student's appreciation of the topics I teach in a much more creative way.