Charlie Crichton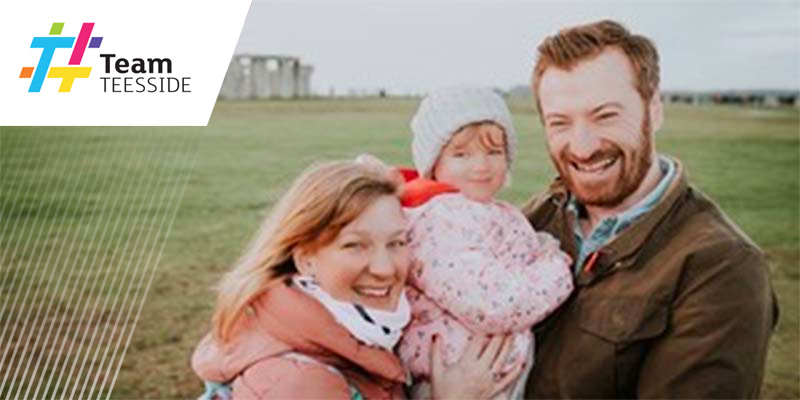 Age: 30 years old
Where are you from? Lancashire originally, but I live in Northallerton now.
Going into the NHS now, under these circumstances, will be an incredible learning experience and it's a perfect chance to help in the best way I can.
What made you want to become a nurse?
It's a long story! I was in the military for 10 years and did several tours overseas. A lot of the work I did was trauma-based, so while it involved saving lives it also meant I didn't get the chance to see the full patient journey.
I love meeting new people and I've got an unrelenting need to be helpful, so nursing is the perfect profession for me.
What do you most enjoy about your course?
As a mature student with a child, I thought the age difference between the students might be a problem when I first started, but it wasn't like that at all.
We all had a common interest and that created an instant bond between us. The best thing about the course has got to be the support you get from your friends - we know we can rely on each other.
Why have you volunteered to go into clinical practice early?
I was always going to say yes when they asked me because it's my job, but it was still a big decision to make.
What do you think you'll get from the experience?
Going into the NHS now, under these circumstances, will be an incredible learning experience and it's a perfect chance to help in the best way I can.
Once this current situation has passed, I'm really looking forward to taking up a full-time position on Ainderby Ward at the Friarage Hospital in Northallerton. I've been on placement there recently and they're the best team of people I've ever had the pleasure of working with.
How do you feel about being thrown in at the deep end?
It's a sink or swim situation, but I know how to work within my limitations and I know that thanks to the amazing team I'll be working alongside, I plan to thrive. It's going to be hard for the majority of students but hopefully we'll all get the support we need.
What do your friends and family think about you volunteering to do this?
I discussed it with my partner (he's ex-military too so understands the situation) and we talked about the risk of infection, and the mental health implications of me possibly having to self-isolate away from him and my little girl.
He understood where I was coming from and he got on board with it straight away, he's very proud and would do the same if in my situation.
The rest of my family are concerned and I know they don't really understand my decision, but I need to be able to look myself in the mirror and know I did the right thing.
That's not to criticise other people who haven't volunteered because everyone's situation is different and you can't judge anyone from a distance - we do what we have to to get by in life.
Do you have a message for your fellow nursing students at this time?
Support each other - it's going to be like nothing else you have ever experienced, it's a unique time in our country's history and you'll want to know you did all you could to help people in need.
Look after your mental health and remember to always be kind and stay positive, no matter how bad your situation, there is always someone else worse off.