Finding the right note in online learning
As universities adapted their teaching structure due to the impact of the coronavirus pandemic, Dr Noel Dennis, Associate Dean of Teesside University International Business School, describes how the move to online learning has revealed some unexpected benefits when it came to helping build relationships among his student cohorts.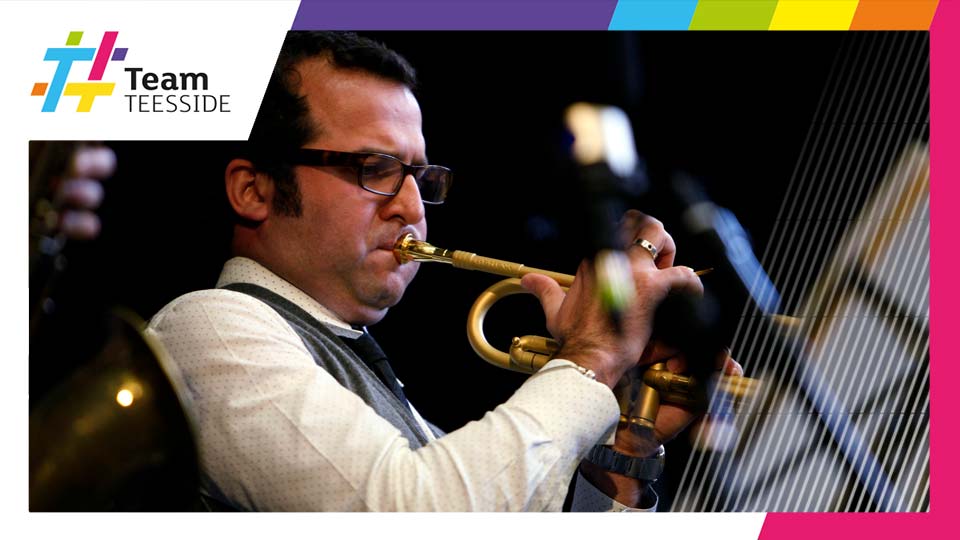 Noel Dennis
Associate Dean, Teesside University International Business School
As a lecturer and the course leader for the MBA course, my immediate concern was how we were to ensure that students taking our courses were able to interact and learn from their peers.
By early 2020, as the scope and scale of the coronavirus pandemic became apparent, it was abundantly clear that it was going to have a major impact on the way Teesside University deliver its services.
From my own perspective, as a lecturer and the course leader for the MBA course, my immediate concern was how we were to ensure that students taking our courses were able to interact and learn from their peers.
At Teesside University International Business School, peer-to-peer learning forms a major part of many of our courses, particularly the postgraduate degrees such as the MBA. We find that the learning experience is hugely augmented when students can apply their knowledge and experience to help solve real-world problems. As such we place great emphasis on building relationships within our cohorts, making sure they interact and learn from each other, talking about difficulties and issues within their own workplaces - all of which helps to build a real 'esprit de corps'.
With the move to online learning and students working remotely, the challenge was how to replicate that?
Over the last couple of years we've invested heavily in our award-winning Future Facing Learning initiative which has seen us embrace cutting-edge digital technology across our whole portfolio of courses and provide students with the knowledge, skills and tools to utilise the latest advances in technology in their learning. Therefore, as an institution, Teesside University was, perhaps, better placed than most to pivot to the new normal.
One of our key platforms for online learning is the Microsoft Teams programme. The software is extremely intuitive and allows for multiple people to take part in an online meeting. It provides a screen sharing facility, as well as text-based chat and separate groups can also be set up within the meeting. It can also be recorded making it perfect for both synchronous and asynchronous learning. However, the key issue was replicating the kind of relaxed, collaborative learning environment which proved so effective pre-Covid.
Alongside my academic career, I am also a professional jazz trumpeter and a lot of my research centres around how business leaders can learn from the way in which a jazz band operates. How, by working within the defined structures of rhythm and harmony, a jazz musician is able to improvise, creating new and totally original works. Extending this mindset to the world of business helps create innovative business leaders who are agile, creative and can easily adapt to new circumstances. This was one of those circumstances where we all had to improvise and adapt.
One of our MBA modules would ordinarily have involved a full day on campus with a mixture of face-to-face teaching and group projects. It was quickly established that sitting in front of a computer listening to an academic talk to students for this amount of time would not be able to duplicate this. My first action was to hold an online icebreaker, where we let the students decide how they wanted the teaching to proceed and what the online 'netiquette' should be. This led to greater use of the chat function on MS Teams with students separating into channels where they could work collaboratively with the module materials and engage in authentic peer-to-peer learning by feeding back to the wider group in a series of plenary sessions.
I also felt that a single day of online learning was not sufficient contact time to help embed that sense of cohort unity, so I looked at how we could accommodate more touchpoints within the module and what form they might take. Again, I let the students be the guide of this. We are now planning to hold regular virtual coffee hangouts over Teams which are an informal way of looking at some of the issues raised within the module and applying the students' own experiences to them. These can take a number of forms, for example it could be that one of the students might give a presentation about the way in which their workplace has adapted to the pandemic.
We've found by using Teams to create regular touchpoints with the cohort we're able to keep the momentum of the course going well. It's a great way for us as lecturers to check in with the students, but also for them to keep in contact with each other. We are finding that, perhaps contrary to expectations, we are actually seeing higher levels of engagement among the students.
We are all keenly awaiting the day when life returns to normal. However, it would be foolish to disregard the lessons that we have learned from these past few months. While nothing beats face-to-face interaction, in the future, I will certainly be looking at ways in which we can continue to use technology like Teams as a means of co-creation among our cohorts. Learning from adversity is a key trait for any leader and I'm very proud of the way we have managed to develop a truly beneficial learning tool from this situation.