Alumni news
There are 36 relevant news articles |

RSS feed | Teesside in the news
---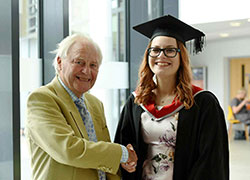 Scholarship helped shape Sam's future
19 July 2019
A young engineering graduate has praised her scholarship for helping her get through university – not because of funding, but because she knew someone believed in her.
---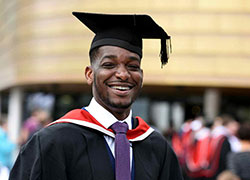 Hats off to Yacouba - graduation pride for former asylum seeker
18 July 2019
When Yacouba Traore arrived in the UK seeking asylum, he couldn't speak a word of English. But this week his foster family proudly watched on as Yacouba graduated from Teesside University.
---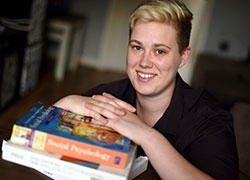 Illness no barrier to student's success
18 July 2019
A debilitating illness has not prevented a psychology graduate from achieving her long-term dream of a University degree.
---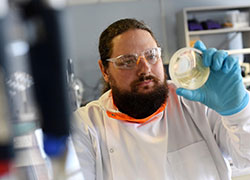 Career change provides fresh opportunities for Dom
17 July 2019
For Dom Gilchrist, graduating from Teesside University fulfils a life goal and allows him to pursue a career in a subject he has always been passionate about.
---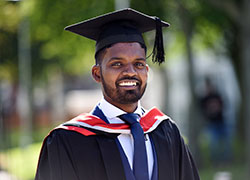 Mayu says his studies helped to shape his future
17 July 2019
A graduate who fled war-torn Sri Lanka six years ago has achieved a personal goal which he set himself when he arrived in Middlesbrough.
---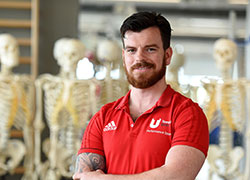 Change of direction provides the right career route for Simon
16 July 2019
With a new job and a new baby on the way it is a busy time for Simon Gaffney, who graduates today with a BSc (Hons) Physiotherapy.
---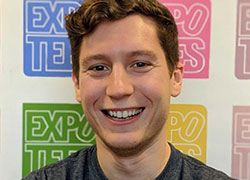 Computing degree leads to dream job for Richard
15 July 2019
Studying computing at Teesside University has led Richard Bowman straight into his dream job.
---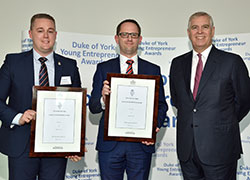 Royal appointment for student start-up company
11 July 2019
A business founded by two Teesside University aerospace engineering students has won a prestigious entrepreneurial award.
---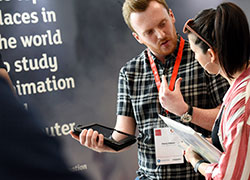 Creative graduates gathered in the capital for ExpoTees London
10 July 2019
Teesside University graduates rubbed shoulders with industry leaders while showcasing their world at creative studio Framestore in London.
---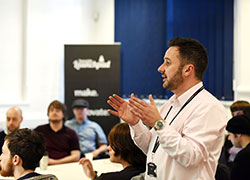 Funding opportunity for graduate entrepreneurs
03 July 2019
A start-up programme which offers early-stage businesses thousands of pounds worth of support is seeking a new cohort of entrepreneurs.
---