Alumni news
There are 38 relevant news articles |

RSS feed | Teesside in the news
---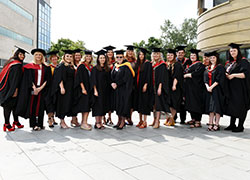 Celebrating the next generation of learning disability nurses
22 July 2019
In the year that learning disability nursing celebrates its centenary, the next generation of learning disability nurses are starting their careers.
---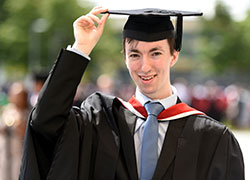 Jonathan secured job before graduation
21 July 2019
Jonathan Blair overcame uncertainty about progressing to further education to gain a First Class degree and secure employment before graduating.
---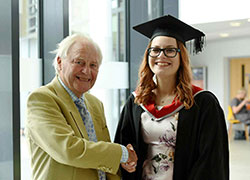 Scholarship helped shape Sam's future
19 July 2019
A young engineering graduate has praised her scholarship for helping her get through university – not because of funding, but because she knew someone believed in her.
---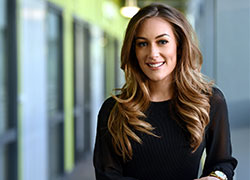 Natalie says studying at Teesside prepared her for life
19 July 2019
Natalie Woods says studying at Teesside University not only prepared her for a future career; but it has also prepared her for life.
---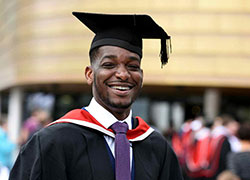 Hats off to Yacouba - graduation pride for former asylum seeker
18 July 2019
When Yacouba Traore arrived in the UK seeking asylum, he couldn't speak a word of English. But this week his foster family proudly watched on as Yacouba graduated from Teesside University.
---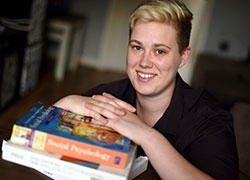 Illness no barrier to student's success
18 July 2019
A debilitating illness has not prevented a psychology graduate from achieving her long-term dream of a University degree.
---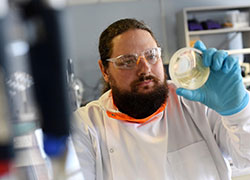 Career change provides fresh opportunities for Dom
17 July 2019
For Dom Gilchrist, graduating from Teesside University fulfils a life goal and allows him to pursue a career in a subject he has always been passionate about.
---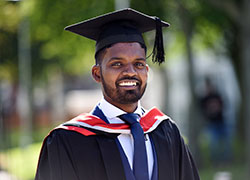 Mayu says his studies helped to shape his future
17 July 2019
A graduate who fled war-torn Sri Lanka six years ago has achieved a personal goal which he set himself when he arrived in Middlesbrough.
---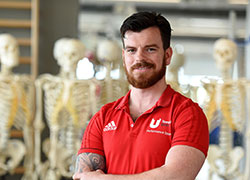 Change of direction provides the right career route for Simon
16 July 2019
With a new job and a new baby on the way it is a busy time for Simon Gaffney, who graduates today with a BSc (Hons) Physiotherapy.
---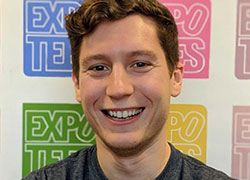 Computing degree leads to dream job for Richard
15 July 2019
Studying computing at Teesside University has led Richard Bowman straight into his dream job.
---