A popular football podcast created by a trio of Teesside University graduates has been shortlisted for a top award.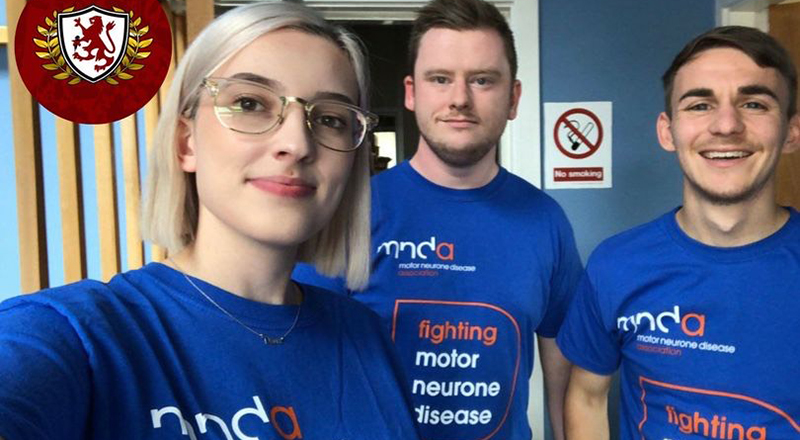 The Boro Breakdown podcast, set up by three Middlesbrough football supporters, has made the shortlist for the Football League's Best Podcast at the 2022 Football Content Awards.
Tom Green, Jonny Bullock and Dana Malt are behind the popular podcast, which dissects and analyses all things Boro related. Since its launch in 2018, the podcast's Twitter channel has attracted 8,500 followers, with the team creating new episodes each week.
Tom, who graduated from Teesside University with a journalism degree in 2014, said: "I think my studies really helped with my work on the podcast. One of the key things I learned at Teesside, which I now utilise on the podcast, is broadcast journalism, giving me confidence in speaking in live or recorded interviews.
"When I was asked to join The Boro Breakdown podcast it instantly felt natural to me, which I would put down to Teesside University starting me on this path."
Jonny, who graduated with a marketing degree in 2016, added: "Teesside University helped me to gain the fundamentals and theory of marketing and put them into practice with the podcast and in my line of work.
I think my studies really helped with my work on the podcast
"I've always had an interest in user behaviour, and to understand the concepts while pairing it with quantitative and qualitative data, we've been able to grow the podcast in a very sustainable and memorable way."
Dana, who graduated with a sports journalism degree last year, added: "A lot of social media podcast content is created via applications on my iPhone, the inspiration from which was picked up during a workshop during the first year of my studies. We were introduced to just how limitless creation can be."
The Boro Breakdown is up against seven other podcasts in the awards shortlisting, and they are calling on Boro fans to support them with online votes ahead of the award ceremony in Manchester on Wednesday, 16 November.
---
In the News
Popular podcast run by trio of young Boro fans nominated for national award
MSN New Zealand
The Boro Breakdown Podcast is presented by avid Boro fans Dana Malt, Johnny Bullock and Tom Green.
---
Popular podcast ran by trio of young Boro fans nominated for national award
Gazette Live
The podcast has been shortlisted for the Best Podcast - Football League at the Football Content Awards, up against other podcasts that cover the EFL.