Paul Wells
Paul enjoyed his course and social life at Teesside University, he now works in a senior role in banking
BA (Hons) Business Communication, now BA (Hons) Business Management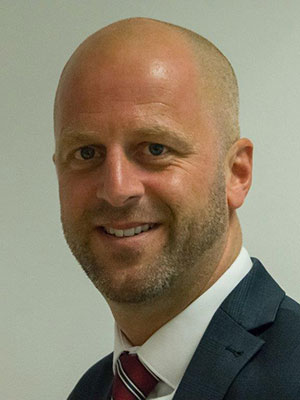 What brought you to Teesside University?
Having decided last minute to further my education, I applied to Teesside University late one summer and got a place.
What was your course like?
It was a very good course. I enjoyed the inter-personal subjects and found learning about the psychology behind different forms of communication very interesting. The classroom environment was friendly, informal and fun. The course covered a broad range of business topics, which was very useful.

My course allowed me to study at a business school in the Netherlands for six months as an ERASMUS student. This was a wonderful opportunity, which I still speak of today.
What was your social life like during your studies?
I had an excellent social life and met my wife of 19 years during my studies. I continued my love of playing football throughout my time at university.
What have you done since graduating?
I joined a bank after graduating and have followed this career path ever since. I'm now in a leadership role as an Area Manager for commercial banking at Yorkshire Bank.
Did your time at Teesside University help you to get closer to your goals?
Absolutely yes!