Ben Roberts
Ben always had a love of history so the chance to study it in-depth was an easy one.
History, PhD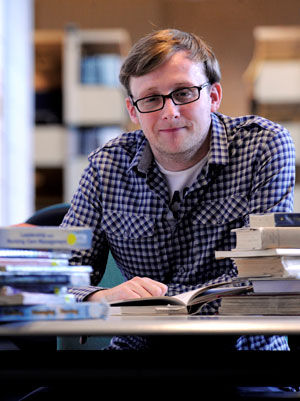 Why did you choose to study at Teesside University? And why did you select your chosen subject?
Teesside University was an easy choice for me. The history department has an excellent reputation and it's my local university.
What have you enjoyed most about your time at Teesside University?
I've experienced many highlights here. In 2008 I was awarded the Historical Association Prize for Best Performance for my BA (Hons) History. And my dissertation was nominated for a national award. I received the Centre for Regional and Local Historical Research award for my MA History. And I've recently had the opportunity to teach, which I completely loved.
Has your course met your expectations?
I knew the PhD would be difficult – it's really tough, but so worth it. The experience is what you make it and no two PhD journeys will be the same. I certainly don't regret it for a single minute.