Sotech Optima Ltd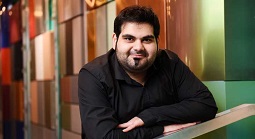 A North East company is future-proofing its business thanks to cutting edge research with Teesside University.
Peterlee-based Sotech Optima Ltd, which manufactures rainscreen cladding and facades, is taking part in a Knowledge Transfer Partnership (KTP) with Teesside University. KTP is a world-leading programme part funded by Innovate UK that helps businesses succeed by connecting them to the UK's rich academic resources. It is a partnership between the business seeking expertise, a university and a recently qualified graduate – known as an Associate.

Mohamadreza Jenaban, a MEng (Hons) Mechanical Engineering graduate from Teesside University, has been employed as KTP Associate at Sotech. His role is to investigate ways in which Building Information Modelling (BIM) and an automated design infrastructure can be incorporated into the business.

BIM uses a combination of processes and technologies to develop a digital model of physical and functional characteristics of a building. It is changing how buildings, infrastructure and utilities are planned, designed, built and managed and is recognised as the most effective way to drive efficiency and growth within the construction sector.

The company is already seeing improvements in its systems and processes as a result of the KTP. Incorporating BIM as part of current work flow, manufacture and construction of cladding and facade is a unique process which is set to pay dividends for the company.