Morgan Lax
Morgan Lax already had a job whilst studying, but his degree has given him the opportunity to advance, increased his credibility in the role and developed him as a professional.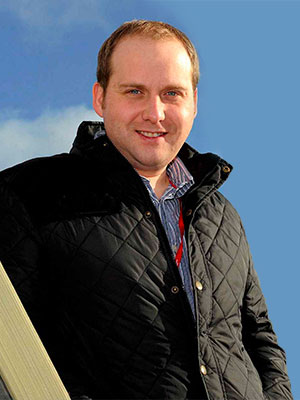 BA (Hons) Education Studies
Since completing my degree doors have opened for me - not simply because I have that badge, but because of the graduate skills I have gained.
What was the best thing about your course?
The course I did was relevant to my role, so I was deepening my knowledge of the work I was doing on a daily basis. The teaching was good, the support from tutors was second to none and the topics included in the course were specific to education, but allowed suitable scope to tailor study to your individual practice.

Although I was a student, I was also an active professional - this was reflected in the treatment and respect the tutors gave me, which sounds simple but is actually a fine balance to achieve.

All of this contributed to a fulfilling and transformative learning experience which was rewarding, but challenging!
How did your course at Teesside University help you in your current role?
Throughout the process of learning on the degree, I have been able to focus on specific aspects of my practice to develop them, ultimately knowing why I do what I do, and acting with purpose rather than 'just because that's what I do'.

As well as the vast knowledge and detail I have learnt in relation to education, the subject of my degree, I have developed my graduate skills, such as analysis, problem solving, reading, grammar, concentration, confidence and the ability to consider different viewpoints.

I am also better able to develop a reasoned opinion whilst respecting those which are different to mine - and at the same time, being able to articulate how I've arrived at my opinion.
What are your ambitions for the future?
To never stop learning, formally or informally, but to put what I've learnt to good use in my role.