Megan Todd
Megan studies part-time alongside her role as an Experimental Scientist for DuPont Teijin Films.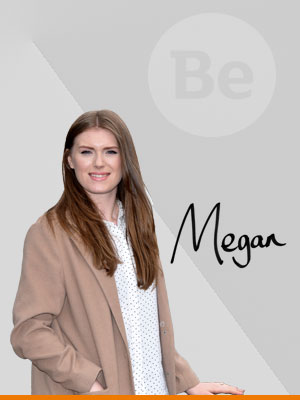 BSc (Hons) Chemistry
'In this profession, there is only so far you can go without a degree. When I graduate, it will enable me to go deeper into research and progress further within the profession.'
What brought you to study at Teesside University?
I enjoyed studying chemistry at A Level and I always felt like higher education would be the next step for me. My sixth form recommended Teesside University so I decided to attend an open day. I discovered Teesside had good courses and facilities while providing a part-time study option.

Teesside also had an affiliation with TTE Technical Training Group where I'd secured an apprenticeship. The combination of part-time study and an apprenticeship through TTE was a very attractive package.

What is your course like?
I enjoy the variety of content and the way that lecturers bring something different to each module. Kinetics and Reactors has been one of my favourite modules as the content has been relevant and interesting, as well as the two lecturers being brilliant.

There are quite a few part-time students on my course and we get the opportunity to work together on group projects. It gives you that extra motivation because there are people around you with common interests – plus you want to do your best for the company which has invested in you.

It can be tiring working and studying at the same time, especially when I have exams and coursework deadlines. But it has been worth it and definitely a good way of obtaining a degree. I will be graduating with five years of industry experience.

What do you think of the campus and local area?
The University is in the heart of Middlesbrough with brilliant bars, clubs and restaurants surrounding it. My social life has been great as there is always something to do and plenty of student nights out.

The facilities and campus are modern, and the refurbished Students' Union is a great place to socialise and relax. The food offered on campus is great as there is a lot of choice and lovely coffee shops.

How is Teesside helping you to meet or get closer to your goals?
I haven't graduated yet, but I have a full-time job at my sponsoring company, DuPont Teijin Films. I believe the qualifications that I will gain from Teesside University will put me in a brilliant positon for the future. I was recently awarded the Royal Society of Chemistry Industry Technician of the Year award. When they read out my name I was really shocked, but incredibly proud to have won. It is a great achievement and something that will certainly help me in my career.
Can you tell us more about your work?
Working in research and development is exciting. My role as an Experimental Scientist involves the development and testing of polyester films for uses such as food packaging, solar panels and electronics. Every day is different and I have been given some great opportunities and responsibilities while working here. I really love my current job and am doing exactly what I have always wanted to do. In this profession, there is only so far you can go without a degree.
What would you say to someone considering Teesside University?
I would recommend the University as it offers a variety of courses, has a brilliant campus and facilities and is in a great area. The course I study is well rounded and would be enjoyed by anyone with a science interest. Students could achieve a lot at Teesside University.