Jason McAndrew
Jason is a graduate instrument engineer with Petrofac in Aberdeen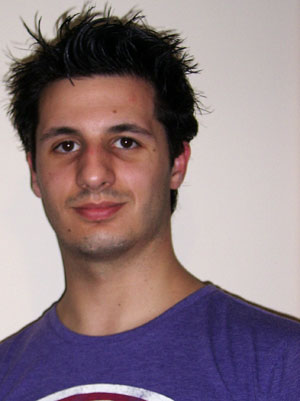 BEng (Hons) Instrumentation and Control Engineering
'Teesside University has an extremely good reputation for engineering, good ties with local industry, and excellent student and careers services that are dedicated in helping students and graduates in their studies and future careers.'
What brought you to study at Teesside?
Teesside is my local university, has a good reputation for engineering degrees, and has close ties with local industry. After talking with people in industry, I learned that instrument engineers are highly sought after, and I felt that choosing this degree would be a worthwhile choice.
What was the course like?
I first enrolled on the Extended Engineering foundation course, which provides the opportunity to progress on to a degree course to students who do not have standard qualifications for direct access on to a degree course. This was an excellent course to prepare me for my degree. It gives you a broad knowledge of other engineering disciplines as well as your chosen discipline.

I chose instrumentation and control engineering as I wanted to do something electrically related. Instrumentation and control is an engineering discipline that overlaps a lot with process and plant operations, which would be another path if I ever wanted to go that way. I did so well on the course that I won the John Bentley Memorial Prize 2011.

What are you doing now?
I'm a Graduate Instrument Engineer with Petrofac in Aberdeen, as part of a team of instrument engineers and instrument designers working on a project for the client Maersk Oil. It's a great job which involves some overseas travel and working offshore.
Would you recommend Teesside and your course?
Yes – Teesside University has an extremely good reputation for engineering, good ties with local industry, and excellent student and careers services that are dedicated in helping students and graduates in their studies and future careers.

Very few universities offer instrumentation and control engineering. The Teesside course gives you an excellent practical understanding of the subject, which employers look for, and provides you with knowledge that you can use from day one of your career.