Undergraduate qualifications
We offer different levels of study
First degrees are full time for three years or four-year sandwich course with your third year on work placement. On some courses a placement is optional, on others, compulsory. Part-time undergraduate degrees take five years. Work-based study may take longer.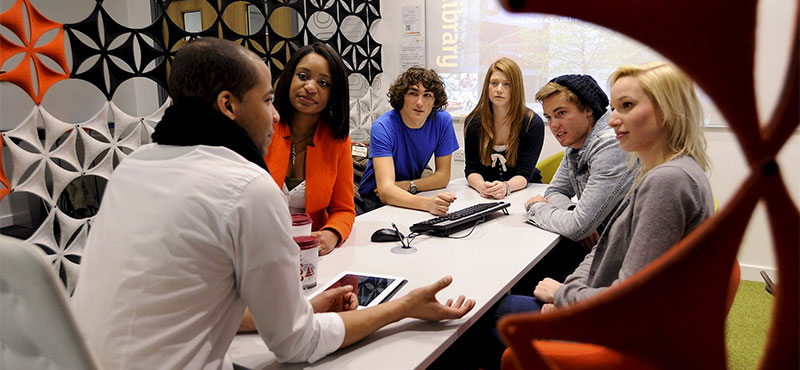 Bachelor's degrees
Bachelor of Arts (BA)
Bachelor of Science (BSc)
Bachelor of Engineering (BEng)
Bachelor of Laws (LLB)
Extended degrees
A four year programme that includes an integrated foundation year.
Foundation degrees
Foundation degree in Arts (FdA)
Foundation degree in Engineering (FdEng)
Foundation degree in Science (FdSc)
Foundation degree in Social Sciences (FdSocSci)
Foundation degree in Technology (FdTech)
We've developed these work related qualifications with employers to encourage talented people of all ages into higher education. If you complete the course you may be able to join the final year of an honours degree.
Foundation years
One year to prepare for a relevant degree.
Art Foundation Year (Games and Animation)
Computing Foundation Year
Higher and degree apprenticeships
Higher and degree apprenticeships combine work and study. Studied part-time over two or four years they offer technical knowledge and practical experience by combining on-the-job training with flexible study towards a higher education qualification, from the equivalent of a foundation degree to a full bachelor's or master's degree in some sectors.
Higher national diplomas (HNDs) and certificates (HNCs)
HNDs and HNCs are vocationally oriented, validated by Edexcel. A HND can be two years full time or three years part time. HNCs are two years part time. Many HND courses offer the opportunity to move on to a degree. Some are taught at local colleges.
Integrated master's degrees
Integrated master's degrees are extended programmes of study which emphasise industrial relevance. They are four year full-time courses with three years at undergraduate level (minimum 360 credits) and at least one year of study (minimum 120 credits) at master's level.
International foundation years
A one year programme that combines English language with some subject specific modules. These courses are ideal for those needing a preparatory year of university study before joining a degree programme.
International Foundation Year (Business and Computing)
International Foundation Year (Science and Engineering)
International Foundation Year (Social Sciences and Law)
Single, joint or major-minor honours
Single honours - one subject
Joint honours - two subjects
Major-minor honours - major subject (two-thirds), minor subject (one third).
University certificates
University certificates are made up of part-time modules. There are several undergraduate types:
University Certificates in Continuing Education (UCCE) are diverse programmes of academic study
University Certificates in Professional Development (UCPD) and University Certificates in Advanced Professional Development (UCAPD) focus on personal professional development in one particular field of academic study
Structure of courses
Part-time courses are made up of modules for which you receive credits. Under the Credit Accumulation Modular Scheme (CAMS) you can accumulate them to count towards an award. By accumulating points you may be able to change routes or transfer between institutions.
Undergraduate award requirements
Award
Total credits needed
University Certificate in Continuing Education (UCCE)
20
University Certificate in Professional Development (UCPD)
20
University Certificate in Advanced Continuing Education (UCACE) or University Certificate in Advanced Professional Development (UCAPD)
60
CertEd
120
Foundation year
120
International foundation year
120
Higher national certificate (HNC)
120
Higher national diploma (HND)
240
Foundation degree
240
Degree or Higher degree apprenticeship
300
Honours degree
360
Extended degree
480
Please note
If courses are described as 'subject to University approval' they are under development or going through quality assurance processes to test their academic rigour.