Home ›
Teesside University awards Vice-Chancellor's Scholarships to new international students
Teesside University awards Vice-Chancellor's Scholarships to new international students
On 13 February 2019, Teesside University awarded 11 Vice-Chancellor's Scholarships to international students, travelling from Ghana, India, Nigeria and Pakistan.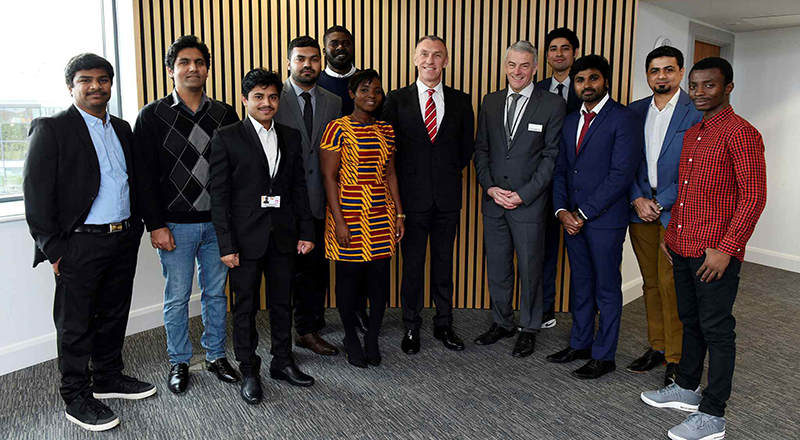 The Vice-Chancellor's Scholarship recognises students who can demonstrate their skills and commitment to becoming future global leaders, offering them £3,000 fee waiver from their first year of studies.
Among those who were awarded the scholarship was Shalin Puthiyottil Shajay, originally from India, he joined Teesside University to study MSc Project Management (with Advanced Practice) and had this to say about his experience:
"I believe that studying at Teesside University will allow me to gain self-confidence, have international exposure and I will work hard to make sure that I contribute to the great history of Teesside University."
Full profiles of all the recent Vice-Chancellor's Scholarships can be found here:
Successful scholars were invited to attend a lunch hosted by Professor Paul Croney, Vice-Chancellor and Chief Executive, Teesside University.
Applications are now open for September 2019 students with a deadline for new submissions being Friday 5 April 2019.
---