Our students
Huey Teng
Huey is a third-year dance student from Malaysia
BA (Hons) Dance
'I enjoyed every module – they all involve theory and practice, and will enhance my future career performance.'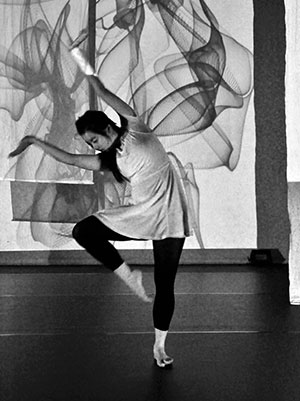 During my studies I have been involved in Billingham International Folklore Festival of World Dance. I took care of the international dance groups that were travelling here from all over the world, and I took classes and performed. Dance companies came to this festival from as far as Peru, Papua New Guinea, USA, Mexico and Taiwan. It was a good opportunity meet a lot of new friends from all around the world. I was also chosen to perform my piece with two others at FRESH, a young choreographers' platform in Middlesbrough.

I decided to study a dance degree to gain and improve my dance knowledge and techniques. I heard about Teesside University through an agent in Penang, Malaysia. This BA (Hons) Dance course is well suited to my career objectives and will help with my career as I'd like to be a performer or choreographer. I enjoyed every module – they all involve theory and practice, and will enhance my future career in dance and performance. My favourite module is Dance for the Camera as I learnt about using the camera and developed my editing skills.

Staff are kind and friendly here, and the University services are really good too. The Students' Union is the best place for me to chill with my friends. And I have found several good Chinese restaurants and takeaways in this area.

I recommend Teesside University. It offers courses for a wide range of abilities and provides a warm friendly atmosphere. This degree is ideal if you are interested in working in the dance industry.