Our students
Wei Xing Yong
Winning awards at Expotees kick-started Wei's career in animation.
BA (Hons) Digital Character Animation, 2007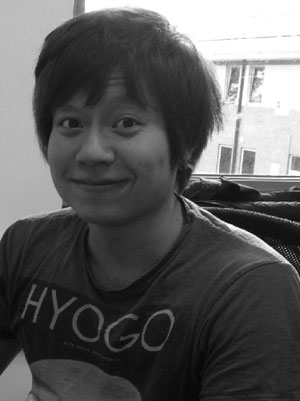 What brought you to study at Teesside University?
I was an international student – I came here from Malaysia to study. Teesside was one of the few universities that offered a course on Computer Animation and I chose to study at Teesside because it had state of the art facilities. The Animex festival was also a major selling point – having this many industry connections at a University certainly helped open doors.
What was the course like?
The facilities were top notch and the lecturers were friendly and helpful. Social life was great and having friends around campus and working together in close proximity was very enjoyable. Part of the appeal of University studies is the social aspect of making friends who in future may become life-long friends, work colleagues or at least good industry connections. And in this industry, it's not all just about what you know but who you know.

The biggest boost the University offered to kick-start my career was the awards ceremonies (VIS awards and Expotees) which allow students a chance to showcase their work to potential employers. Winning the Animation award in 2009 gave me an opportunity to go on a placement year at Ubisoft Reflections where I worked on the video game Driver: San Francisco. Later, winning the Animation and VFX award at Expotees in 2011 landed me a job at Framestore in London.

What did you do next?
Upon graduating, I landed a job at Framestore in London where I went on to work on the Oscar- and BAFTA-winning films, Gravity (2013) and 47 Ronin (2013).
What are you doing now?
I'm a Senior Animator at Cubic Motion. I produce high volumes of high quality facial animation for cinematics and video games. Where appropriate I take on lead roles and review animators' shots before they are delivered. I also do thorough testing of high end facial rigs to ensure consistency between characters and provide feedback to help improve rigs and animation workflow. I've worked on Call of Duty: Advanced Warfare and Star Citizen.