Our students
Kholud Ben Salim
Kholud came from Libya to study here.
MA Human Resources Management
'I chose Teesside because of its great reputation, its renowned academic excellence and good links to industry as well as the flexible postgraduate scheme.'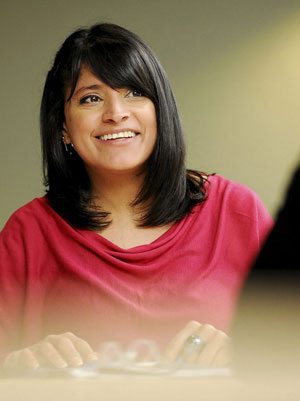 What made you decide to study on a higher education course?
For many reasons. The field I am studying now has been a lifelong interest for me, which I want to pursue as far as I can. I believe a higher education qualification will help me develop my skills and climb the career ladder and progress in my current job. The degree will also help me to demonstrate my ability to think and work independently as well as to develop essential skills like communication, numeracy and information technology. Eventually higher education will help me to find a fulfilling job and increase my earning potential.


Why did you choose to study at Teesside?
I chose to study at Teesside because it is a good university in terms of teaching as well as the student services. This is important as I am an international student and I need the assistance they provide. Also the area where the university is located is quiet and relaxing. All these factors are important to me.

For a long time it has been my ambition to study a masters in the UK. I found it easy to interact with an international community and contribute positively to cross cultural experiences.

I believe I will not only progress at a personal level, but also move one step closer to a successful business career.

What do you enjoy about your course?
I enjoyed gaining knowledge about developing Human Resources strategies, policies and practices that meet the needs and objectives of organisations. Also how to deal with all aspects of employee relations, including implementing disciplinary and grievance procedures.

I also really enjoyed being a member of the Chartered Institute of Personnel and Development.
Would you recommend Teesside University?
Yes I would. I chose this university because of its great reputation, its renowned academy, excellent links to industry as well as the flexible postgraduate scheme. I am really happy to be one of this university's students, I believe that the right education in the right school will open horizons of advancement in my chosen field of study.

There are some lovely areas around here and it's cheaper than other areas in the UK. The local people are very friendly and willing to help whenever you ask.