Our students
Aijin Lu
Aijin came from China to study here.
BA (Hons) Television and Film Production
I enjoyed the study environment and all the care and help from the tutors, but the final major project was my favourite. I made my first film and learnt a lot!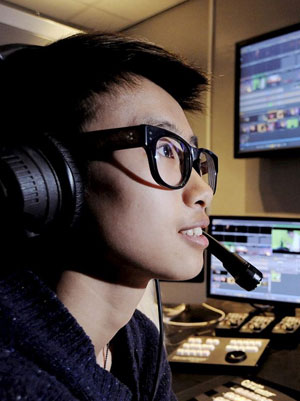 What made you decide to come to Teesside?
Five years ago I decided to start a 3 + 1 model higher education course in Remin University in Beijing. It was 3 years in Beijing plus 1 year in the UK. Two years past and I decided to come to the UK early than planned.
Were you a member of any clubs or societies?
I was in the Women's Basketball team when I was in year one. It was a lovely year playing basketball with everyone else in the team. I made friends with them and it made my first year here even better.

How do you think this course will help your future ambitions?
Yes of course, in the recent two years I have had many opportunities working on placements which has given me experience of work in the field. All the camera skills, editing skills, group working and communication skills that I have now are very important to me.