Why choose Teesside University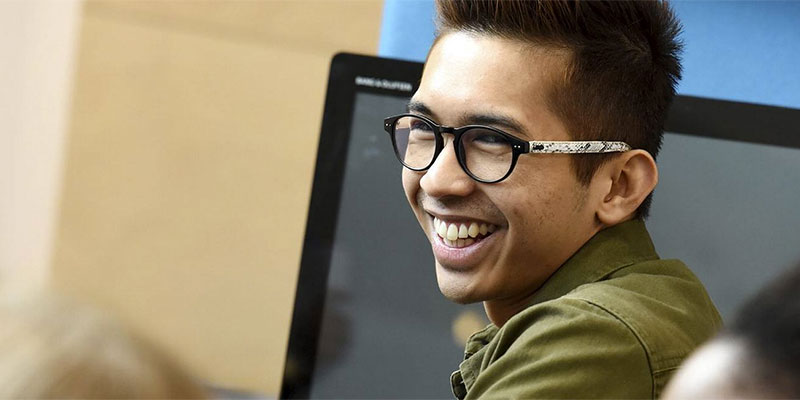 Reputation
Find out more about award, league table and survey information
Excellent job prospects
Our graduates are working all over the world for companies such as the BBC, Aston Martin, Disney, Johnson Matthey, HSBC, United States Air Force Research Lab, Vodafone, Microsoft, the NHS, Rolls-Royce, Raleigh UK, 22 Cans, Framestore.
We help you launch your career through work placements, volunteering, live projects, accredited courses and graduate internships.
In the International Student Barometer 2017, there was 100% satisfaction rate for our careers service (409 students participated).
Find out more about our careers support
Value
Location
Teesside University is based in Middlesbrough, in the heart of the north east of England. It's a friendly multicultural town with many varieties of shops, supermarkets, cinemas, restaurants, clubs, sports and museums.
Find out more
Appreciate the local beauty – countryside and historic towns – with two national parks and areas of outstanding natural beauty. It's an area that many international tourists choose to visit.
Arrive here easily – Durham Tees Valley Airport is 13 miles from the University and Newcastle Airport is less than 50 miles away. It is much easier to fly direct to these airports rather than via a London airport.
You can reach London or Edinburgh by train in 2.5 hours, with cities such as York, Leeds, Newcastle and Durham 1.5 hours or less by road.
Worldwide
Students from over 100 countries have graduated through our programmes.
Over the last ten years we have delivered programmes across the globe, in countries including Botswana, Zambia, Malaysia, Singapore, Hong Kong, Sri Lanka, Bahrain, Greece, Germany and the Czech Republic.
We have research partnerships with universities across Europe and beyond, including leading institutions in Qatar, China and India.
---