Summit to open Darlington Business Week
Darlington's annual Business Summit is set to launch a whole week of events aimed at supporting and developing businesses in the borough.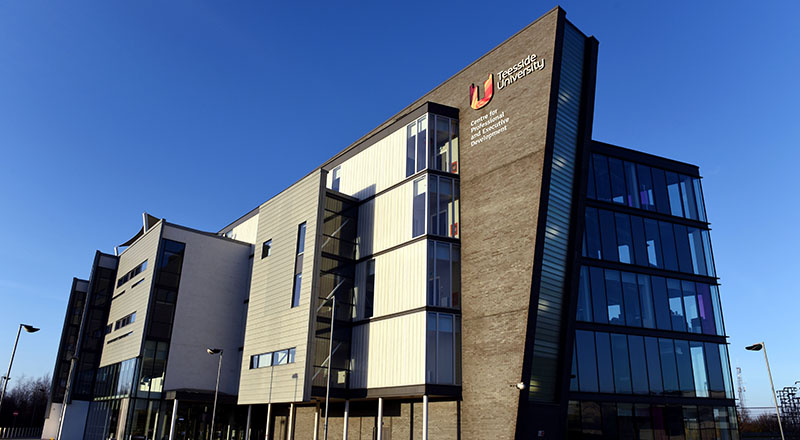 Running from Monday 18 until Friday 22 September, Darlington Business Week will give local businesses, from start-ups to established companies, the chance to take part in more than 20 free events and workshops across five days.
Starting on Monday 18 September from 8.30am at the Centre for Professional and Executive Development at Teesside University's Darlington Campus, the annual Business Summit will give businesses the chance to get an overview of Darlington's economy and the plans for the future as well as take part in workshops to explore the demands and requirements of key business sectors to help ensure the future economic growth for the area.
It will also give attendees the chance to find out more about Darlington's Economic Strategy – an action plan for economic growth in the area that has been developed over the past five years by local businesses, One Darlington (Formerly Darlington Partnership) and Darlington Borough Council's Economy Team.
There will be opportunities to meet potential new customers and network. Delegates will have the chance to discuss and put forward views and ideas on ways to further develop the local area, enabling the town to continue to grow and prosper.
A representative from Tees Valley Combined Authority will be presenting the bigger picture of business across the region: Purpose of and priorities within Tees Valley Sector Action Plans.
Councillor Chris McEwan, Cabinet member for economy and regeneration said: 'It is fitting that the Summit is the first event of our first ever Business Week as it sets the scene of where we are with business and the economy in Darlington and what the future prospects and plans are for growth. This is an event that I would strongly urge anyone who is keen to invest or who already has a business interest here to attend as it provides a fantastic networking opportunity and the chance to gain a local and regional insight into the economic situation as well as the opportunities for future growth in Darlington.'
Places on the summit are free and can be booked by following the links from: www.darlington.gov.uk/businessweek the page also details other events throughout the week.
Events may be subject to change. For more information, call the business team on 406305 or email business.support@darlington.gov.uk
---
In the News
Entrepreneurs invited to Business Week summit
Darlington Advertiser, 23/08/2017:
The business week will run from Monday September 18, until Friday, September 22, with the summit commencing on the first day of the annual event, hosted in Teesside University's Darlington campus.