Teesside graduate tames the Dragons
A Teesside University graduate and entrepreneur is able to take her business to the next level after securing investment on Dragons' Den.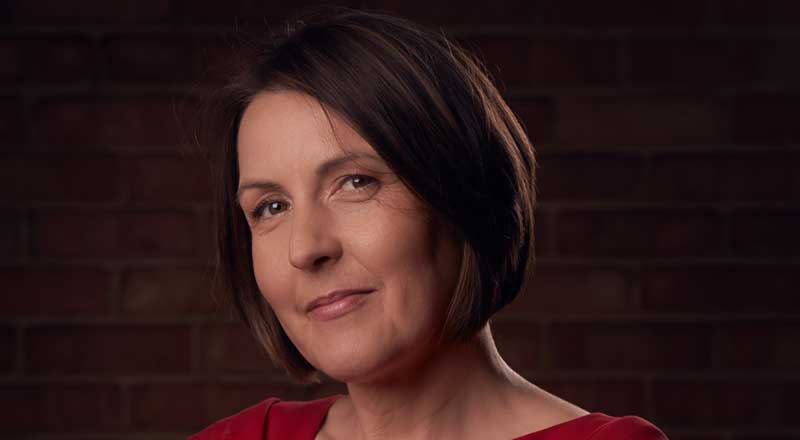 Sarah Agar-Brennan, who studied Sociology at Teesside, featured on the popular BBC2 show which sees people pitch their business ideas to a panel of experts in a bid to secure financial backing and industry support.
Sarah established Love Bomb Cushions 18 months ago and her plush emoji cushions are being snapped up by adults and kids alike.
She appeared on Dragons' Den seeking £80,000 investment to take her business to the next level and received three offers from the notorious Dragons.
The idea for Love Bomb cushions started when Sarah was shopping around for ideas for her teenage daughter's birthday and stumbled across emoji pillows from China. It took her several attempts to get them delivered as they kept getting lost in international post but once they arrived they were an instant hit and all her friends wanted one.
The quality of those ordered was poor so Sarah decided to search for a higher quality product. Having been unable to find the right standard of cushion, Sarah took it on herself to source a factory to provide higher finishing and textiles standards.
Appearing on Dragons' Den, Sarah gave a well-considered pitch and was grilled about her plans for the business. Fighting back tears, she revealed that she sold her previous business after her son's tragic death and had to overcome the heartache before making her new brand prosper.
New Dragons Jenny Campbell and Tej Lalvanni saw the potential in Love Bomb Cushions and Sarah's ability to turn around the fortunes of the company making her a joint offer, which she accepted.
In summing up Peter Jones also made Sarah an offer complementing her on her ability to overcome the tragedy and had no doubt that her new venture would succeed.
---
In the News
From tragedy of losing a child to success on Dragons' Den
Evening Gazette (Teesside) 11/09/2017:Gazette Live (Web) 11/09/2017:
Teesside Graduate Sarah Agar-Brennan earns backing of business hero's Dragons Den.