Malaysia Convocation Ceremony 2017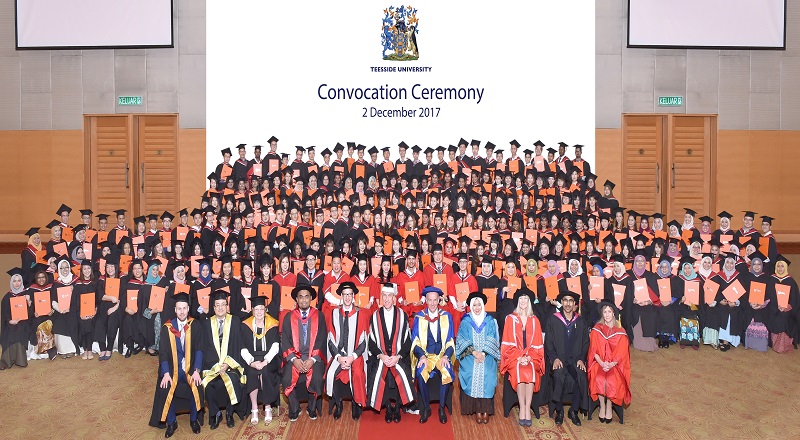 Teesside University's Malaysian Convocation Ceremony was held on 2 December 2017 in Kuala Lumpur. Over 225 students graduated from partner institutions across South East Asia, including, Universiti Teknologi MARA, SEGi College Kota Damansara, Southern University College, International Islamic College (IIC) and Hyper Island.
The ceremony began at 11.15 am with a grand procession of the official party, followed by a welcome speech by Dr.David Bell, Pro Vice-Chancellor (International) of Teesside University. Professor Paul Croney, Vice-Chancellor & Chief Executive of Teesside University gave a conferment address of academic awards. The ceremony was closed by Dr.David Bell and the official party procession departed. After the ceremony those presented with awards, and their guests, were invited for High Tea.
Teesside University Alumni held a special dinner in honour of the Class of 2017 later in the day.
We will be publishing photos and a video of the event on this page in the coming weeks.
---
---