University helps win £1.36m funding for major food quality control project
A groundbreaking project costing almost £2m, led by Teesside University and a Middlesbrough-based company, is aiming to improve food quality standards.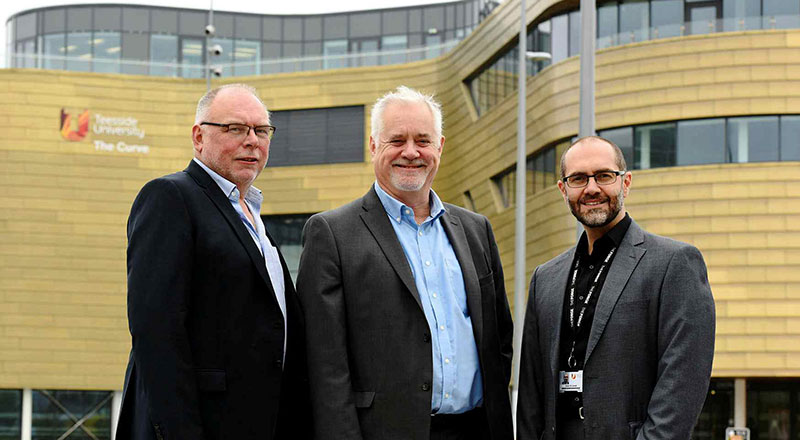 Industrial Technology Systems Ltd (ITS) will lead work with two commercial partners, two universities and a renowned research institute, to research aspects of food quality control in potato and other food products.
Teesside University partnered with ITS to identify the opportunity for a joint Innovate UK project. A joint ITS and Teesside team subsequently worked together with the other partners to create a successful bid worth £1.36m towards total project costs of £1.99m.
Professor Gary Montague, from the University's School of Science, Engineering & Design, will provide academic expertise, while Omar Al-Janabi, business innovation manager at the University, who took a role in coordinating the bid, will deliver regular consultancy to ITS throughout the project.
The project, which runs until 31 January 2021, involves ITS working with Teesside University, alongside Abertay Dundee University, The James Hutton Institute and commercial partners.
These parties, who have signed a collaboration agreement, will develop new chemical measurement, sampling, measurement, assessment and control techniques for enhanced food safety standards.
Teesside University will provide data analysis while Abertay Dundee University food scientists will look at tuber protection and work with the James Hutton Institute to develop new applications to improve tuber qualities.
Project leader ITS, a specialist automation systems developer and integrator which operates out of offices in Middlesbrough and Warrington, will design and implement the measurement and control system for the project.
At Teesside University we want our research to make a real, practical difference to the lives of people and the success of business and economies.
Resulting intellectual property from the project will belong to ITS, which will aim to exploit the new measurement and control system across the global food production industry.
ITS specialises in the design and implementation of management information and process control systems, regulatory compliance services, project management and engineering services and vision systems across highly-regulated and high safety requirement industries.
Malcolm Knott, managing director of ITS, said: 'We are delighted to have secured this funding, for a project which could ultimately prove to be a significant breakthrough in food quality control. Together with our partners, we make a formidable research team and we look forward to working together over the next three years.'
Professor Montague added: 'At Teesside University we want our research to make a real, practical difference to the lives of people and the success of business and economies.
'This is a fascinating interdisciplinary project, which is likely to yield significant results for the food industry and we are pleased to be playing such an important role in it.'
Innovate UK is the UK's innovation agency and is sponsored by the Department for Business, Energy and Industrial Strategy.
The James Hutton Institute, which has two main sites in Aberdeen and Dundee is one of the biggest research centres in the UK for environmental, crop and food science.
---