Environmental plaudits for Teesside University
Teesside University has been commended for its commitment to the environment and is listed among the world's top universities for sustainability.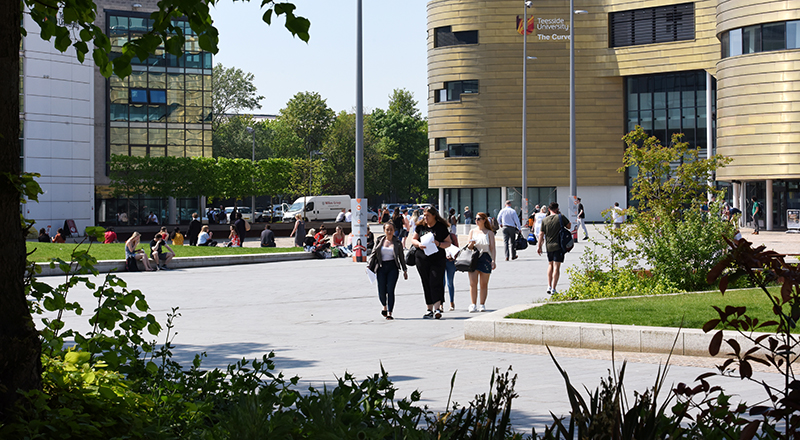 Teesside has continued to rise in the annual Universitas Indonesia (UI) GreenMetric World University Rankings, the only university rankings in the world that measure each participating institution's commitment in developing an 'environmentally friendly' infrastructure.
Hundreds of universities from across the world submitted entries which are judged against six indicators - setting and infrastructure, energy and climate change, waste, water, transportation and education.
Teesside University is placed at 124 overall and has risen continuously since it first submitted an entry in 2016. It scored particularly highly in the Waste category, with a ranking of 88 out of the 719 participating universities, as well as the Energy and Climate Change category, where it was placed at 52.
Universities from 81 countries all over the world submitted entries, including institutions from America, Japan and Brazil.
Teesside University is involved in a range of initiatives that aim to both highlight and improve environmental issues.
This success reinforces the University's commitment to providing the highest quality learning environment for our students and staff.
The University has achieved Gold status from EcoCampus, the leading environmental management system and award scheme for the higher and further education sectors. The EcoCampus Gold award sits alongside the University's Carbon Trust Standard, an award that is given to organisations who strive to measure, manage and reduce carbon emissions across their own operations.
Malcolm Page, Chief Operating Officer at Teesside University, said: 'Teesside University has a dedicated approach to its environmental responsibilities and is aware of the impact the University's operations can have locally, nationally and internationally.
'To achieve yet another positive result in the UI GreenMetric World University Rankings is fantastic recognition for Teesside University and our environmental and sustainability credentials.
'It is pleasing to see Teesside continuing to improve its ranking and this success reinforces the University's commitment to providing the highest quality learning environment for our students and staff.'
---
---