Teesside graduate on his way to Hollywood
A Teesside University graduate has been invited to Hollywood to receive an international prize bestowed on writers and illustrators from around the world.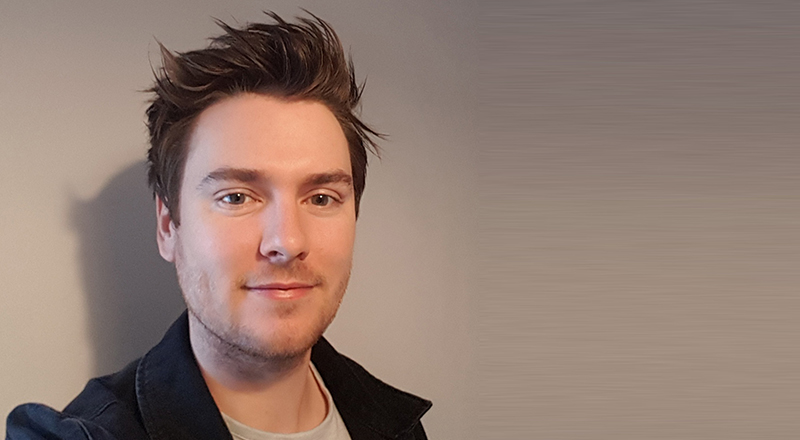 Sam Kemp studied a master's degree in Concept Art for Games and Animation at Teesside University, graduating in 2013.
He has gone on to forge a successful career as a freelance artist, working on projects in fashion, contemporary art, theme park design and games.
Sam will be honoured during the 35th annual L. Ron Hubbard Achievement Awards after being chosen as the winner of the international illustrating contest.
At the end of March, he will fly over to Hollywood for a week-long professional workshop and the awards event and his art will also be published in the anthology, L. Ron Hubbard Presents Writers of the Future Volume 35, which has been on the bestseller lists for the past four years.
'It will be an honour to receive the award, and working with the art director to create a book cover illustration has been amazing,' said Sam.
'Teesside University was a fantastic experience for me and it gave me the foundation to build from to enter my dream career. Some of my fondest memories are from my time at the University and I am glad to see the course has grown since I attended.'
At the ceremony, the winners of the two grand prizes will be announced, who will each receive $5,000. Quarterly winners also receive cash prizes from $1,000 to $500.
Teesside University was a fantastic experience for me and it gave me the foundation to build from to enter my dream career.
The Writers of the Future writing contest was initiated by L. Ron Hubbard in 1983 to provide 'a means for new and budding writers to have a chance for their creative efforts to be seen and acknowledged'.
Based on its success, its sister contest, Illustrators of the Future was created five years later to provide that same opportunity for aspiring artists.
Throughout the history of the two contests, over 750 writers and illustrators have been recognised as winners and it has been dubbed 'the American Idol for writers and illustrators', providing a springboard for hugely successful careers.
The intensive mentoring process has proven very successful. The 416 past winners of the writing contest have published 1,150 novels and nearly 4,500 short stories. They have produced 32 New York Times bestsellers and their works have sold over 60 million copies.
The 346 past winners of the illustrating contest have produced over 6,000 illustrations, 360 comic books, graced 624 books and albums with their art and visually contributed to 68 TV shows and 40 major movies.
---