Steel stories heard by thousands of visitors
An estimated 10,000 people have visited the Steel Stories exhibition since opening just four weeks ago at Kirkleatham Museum and Grounds in Redcar.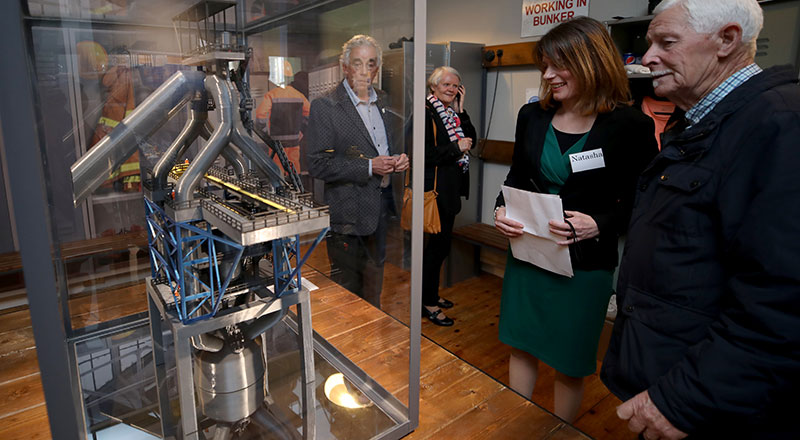 The interactive exhibition showcases the region's steelmaking history and features real artefacts and photos, many loaned by local people, which tell the stories of the steel workers who shaped our industrial heritage.
Taking over a large section of the museum, Steel Stories includes archive films, a recreation of locker room throughout the decades, a 3D printed model of the Redcar blast furnace and much more.
The museum staff have been logging visitor numbers and are thrilled with the exhibition's popularity.
Lesley Strickland, Head of Culture and Tourism for Redcar & Cleveland Council, said: 'We were confident there would be a lot of local interest in Steel Stories, but 10,000 visitors in a month is incredible. We've received lots of compliments from people and ex-steel workers in particular have been very supportive.
The stories touch so many people across Teesside
'The exhibition is perfect for children as it is so interactive and will give families, many of whom will have connections to the steel industry, a chance to learn more about our heritage.'
Professor Natasha Vall, Associate Dean (Research & Innovation) in Teesside University's School of Social Sciences, Humanities & Law, said: 'This exhibition is helping to ensure that history is kept alive, so it is heartening to see so much interest in it already since it opened. The stories touch so many people across Teesside.'
Steel Stories is part funded by the National Heritage Lottery Fund and Tees Valley Combined Authority and supported by Teesside University. The exhibition is open, with admission free of charge, at Kirkleatham Museum, Redcar, until April 2020.
---