Celebrating volunteering at Teesside
The fifth Volun-cheers awards showcased a variety of projects which Teesside University students, staff and organisations have been involved in.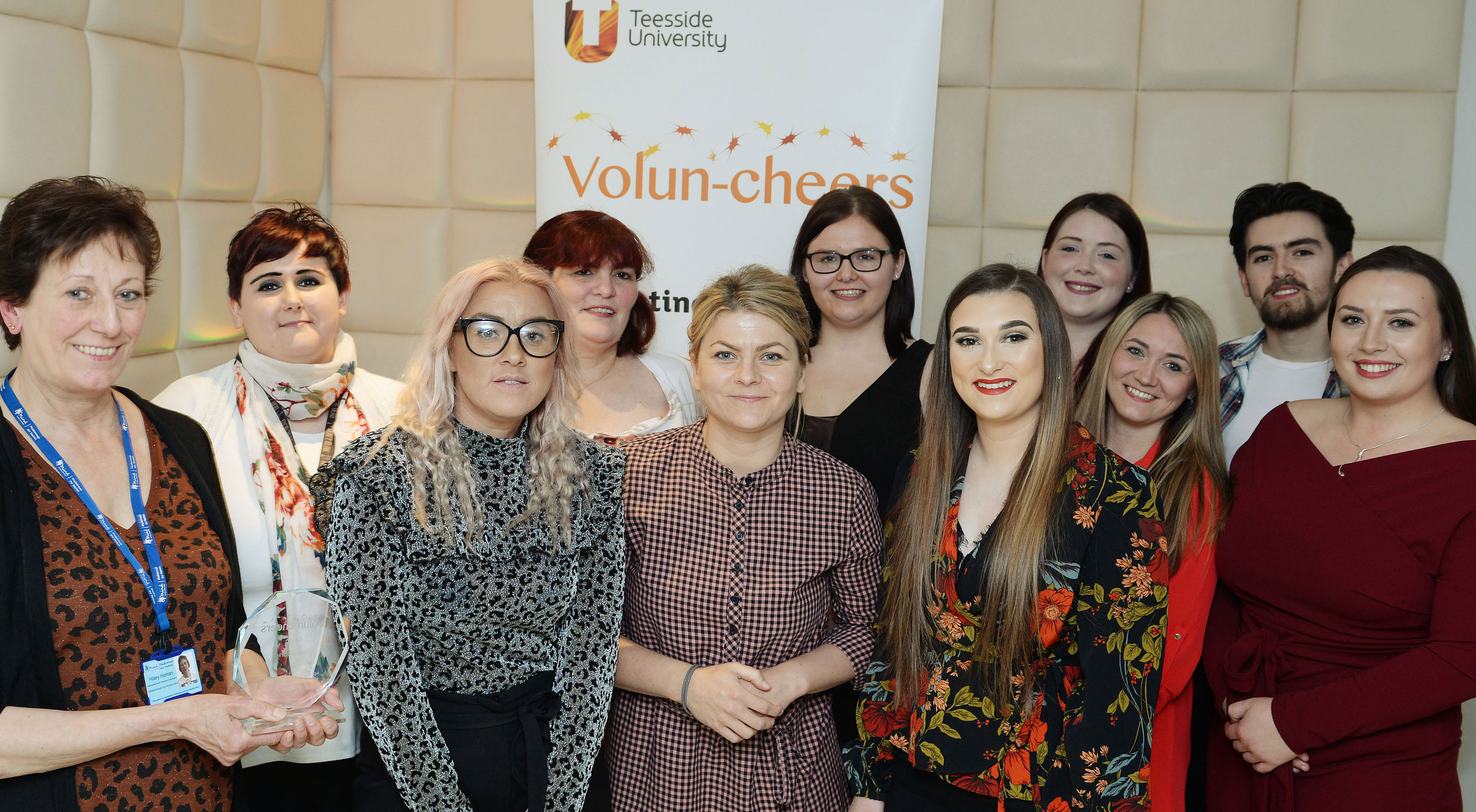 The celebration, which took place in May at the University's Students' Union, was organised by Volun-tees, the University programme which supports staff, students and recent graduates to engage in volunteering activities both within the local community and on volunteering programmes.
During the evening, individuals and groups were recognised for their significant contributions to volunteering and there were also awards for organisations which provide valuable support and experience.
A number of certificates were received, ranging from bronze to platinum awards, and there were also a range of special recognition awards for students, staff and organisations.
Paul Wales, Operations Director at charity and social enterprise Actes, was chair of the judging panel and was pleased to see so many nominations for the awards.
He said: 'Individuals, groups and organisations contribute significantly in supporting many people in the local area and Teesside University's volunteering programme goes a long way in providing a route for this to happen.'
Juliet Amos, Teesside University Executive Director of Human Resources, who presented the awards, said: 'As a civic university, Teesside is committed to helping enrich the local community and transform the lives of those within it and the support student volunteers have provided through volunteering is certainly contributing to that goal.
Individuals, groups and organisations contribute significantly in supporting many people in the local area and Teesside University's volunteering programme goes a long way in providing a route for this to happen
'I fully appreciate the value of all the skills that our students gain through volunteering and the positive impact it can have on their future career. To all the organisations who support our volunteers; may I say a huge thank you on behalf of the University for continuing to offer opportunities to our students and for guiding them through their volunteering experience.'
The winners: Community Volunteer – Katherine Abbey
University Volunteer – Jessica Booty
Outstanding Contribution – Bethany Wetherell
Students' Union Award – Nigel Asipa
International Award – Bogdan Prisoschi
Group Award – Appropriate Adult Volunteers, Middlesbrough and Stockton Mind
Mentor Award – Matthew Wright
Outstanding Organisation Award – Middlesbrough and Stockton Mind
Judging Panel Award – Karen Jackson
Gold Award – Gursharan Lotay
Volun-tees Award – Lisa Murray
---