Computing degree leads to dream job for Richard
Studying computing at Teesside University has led Richard Bowman straight into his dream job.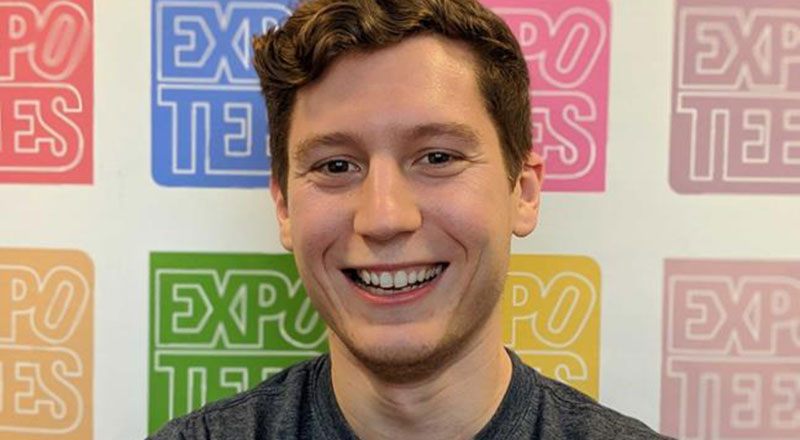 Richard, 30, who graduates with a First Class BSc (Hons) Computing, is already working for Ubisoft as a junior web developer.
He said: 'I am employed in my dream job, right out of University. I am loving every minute of it.'
Richard, 30, who is originally from Glossop in Derbyshire, said: 'From a young age I was always interested in computer games and computer programs and wondered how they were made.
'Programming is something that I have always wanted to do, and this course gave me the opportunity to study it. When looking at which University I wanted to apply to, Teesside's course content seemed by far the most interesting and future facing. "To add to that, Teesside also has a great campus and facilities, and seemed like a place that I would enjoy being in.'
Richard describes the degree as 'interesting, challenging and engaging' and says it prepared him for his career, adding "the modules we studied ranged from covering the basics to more advanced topics and by the end, I felt that I had a good understanding of the subject and was prepared for working in the industry.'
He added: 'Achieving a first class degree has made me immensely proud, as it is something I have wanted for a long time. Being asked to give the valedictory speech at my graduation is something that never in my wildest dreams did I think I would ever be asked to do, so I was very humbled when I received the invitation.'
I can honestly say that I enjoyed every minute of my time at Teesside University
As he embarks on his career, Richard said: 'I wanted to work in an industry where I would be challenged and mentally stimulated continually; and the core of programming is coming up with solutions to problems, allowing you to be creative in your approach, as there are always multiple ways of accomplishing a task.
'I can honestly say that I enjoyed every minute of my time at Teesside University. The academic staff were very passionate about their subjects. The course offered support when needed but it also didn't hold your hand, and really made you improve your time management and work load balance skills, which are both integral when working for real.
'I will feel very proud to receive my degree. The course was challenging but immensely rewarding and really pushed me to work the hardest I could. To be receiving a First Class Honours degree is something I am very proud of.'
---