Research helps to bring dignity for the deceased
Researchers at Teesside University are helping to bring dignity for the deceased through work involved in the recovery of human remains from mass graves.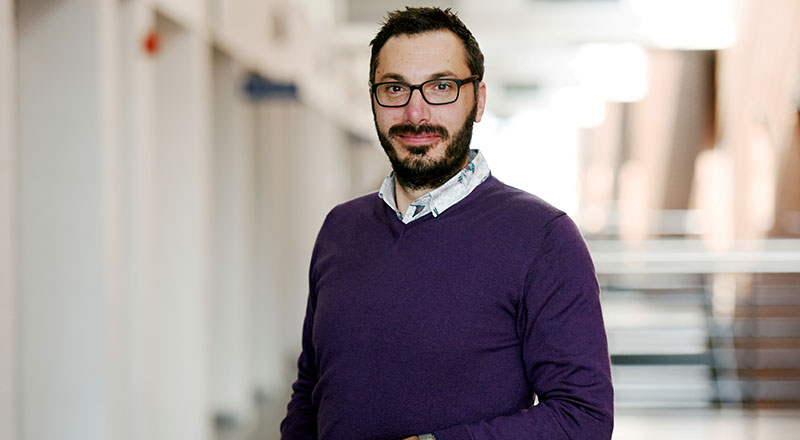 Across the world, forensic experts are working to exhume and identify remains relating to missing people and mass graves following periods of conflict.
This important research is helping to bring some comfort for bereaved families and keep relatives of victims informed about what has happened to loved ones, while also having a role in helping to provide evidence against those responsible.
Tim Thompson, Professor of Applied Biological Anthropology and Associate Dean (Learning & Teaching) in the School of Science, Engineering & Design, has been involved in sensitive research for many years with forensic teams worldwide as they analyse the remains of the deceased to help determine identity and circumstances surrounding their death.
Most recently he has been working with Professor Rebecca Gowland, from Durham University, as forensic archaeologists and anthropologists involved in research in relation to the missing through conflict across Europe.
Along with their research, they have been delivering training to forensic practitioners from around the world, and supporting the work of the European Human Rights Advocacy Centre – an institution based at Middlesex University.
Professor Thompson said: 'There are thousands of missing people in Europe. It is a much wider issue affecting any place which has been impacted by conflict or recovering from mass violence.
'We have PhD students working on research in Libya, Cyprus and across Europe and historically too it can involve recovery of soldiers from the First World War. It is applicable to all.'
He added: 'We have been involved in providing training to support the European Human Rights Advocacy Centre to help bridge the gap between cutting-edge research and being able to put it into practice. It is about making that research count and making it impactful.'
Through this work, Professor Thompson and Professor Gowland were invited to brief diplomats and then later members of the Committee for Legal Affairs and Human Rights, of the Parliamentary Assembly of the Council of Europe, as part of wider discussion of the investigations.
They provided scientific advice about the location, exhumation and identification of the missing from a scientific perspective.
Professor Thompson said: 'Our research focuses on the human skeleton and we are able to make our research impactful as it is about bring dignity for the dead and closure for their relatives. In these contexts we try, with our research and dissemination of that work, to support the application of justice."
---