Support was key to choir's successful South Africa trip
An internationally renowned Youth Choir's recent South African tour had behind the scenes support from a Teesside University academic who fine-tuned the live sound.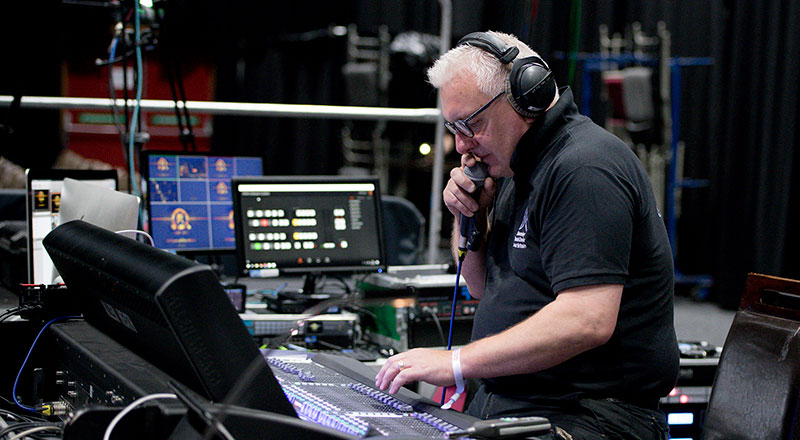 Dr Al McNichol, music technology lecturer in the University's School of Computing & Digital Technologies, has long-standing links with Barnsley Youth Choir, which is ranked among the world's best Youth Choirs.
Barnsley Youth Choir, which celebrated its tenth anniversary this year, spent 12 days touring South Africa, visiting Durban and the Drakensberg Mountains, Pretoria and Johannesburg to perform concerts and hold workshops with top-class local choirs.
Dr McNichol provided technical support in setting up the sound systems and carrying out all the live sound mixing during the performances in South Africa.
He said: 'My role was to take care of the live sound requirements during the tour. This included planning and liaising with venues before the trip, on-site during the tour, technical planning and setting up sound systems and live sound mixing during the concerts and workshops.'
The choir performed with Kearnsey College Boys Choir and Drakensberg Boys Choir in Durban, the University of Pretoria Youth Choir, TUKS Camerata Choir, the University of Johannesburg Choir, Mzanzi Youth Choir in Soweto and East Rand Youth Choir. They also performed at the UNISA University of South Africa 11th Choral Celebration Festival.
The trip came about through Barnsley Youth Choir's success in competing at the International Choir World Games Competitions, where they have won various titles and categories in recent years.
Dr McNichol said: 'Friendships have developed from competing over the years and the choir was invited to South Africa by a number of musical directors in South Africa including Dr Michael Barrett and Bernard Krüger.'
It has enabled me to gain a much broader insight into how people learn and develop in the most challenging of contexts and situations
His own links with the choir extend to working on a sound recording for a charity Christmas single and more recently he was the live sound engineer at the Barnsley Youth Choir 10th anniversary event, which involved around 600 singers from several international choirs, along with Grammy award winning tenor Paul Phoenix.
He provides technical sound support for major concerts and events, most recently the Underneath the Stars arts and music festival in South Yorkshire.
Dr McNichol said: 'The work over the summer was invaluable in maintaining currency and further developing myself on live sound systems of all types. It is crucial to being able to quickly evaluate and operate different mixing consoles and speaker systems in the fast-moving world of live sound at an event.
'Being able to work with Barnsley Youth Choir and travel to South Africa has been a privilege. To see how the young people developed and performed was amazing. To have experienced working with a whole host of fantastic people in some amazing concert venues and contexts was a fantastic experience I shall never forget.
'It has enabled me to gain a much broader insight into how people learn and develop in the most challenging of contexts and situations and it can only inform and benefit my teaching back here at Teesside University. I feel I am a more developed individual and educator than I was several months ago.'
---