Recognition for businesswoman and student Charlotte
Doctoral student Charlotte Armitage, who combines her studies with running two businesses, has been named among Business Insider's top 10 BAME female entrepreneurs in Europe.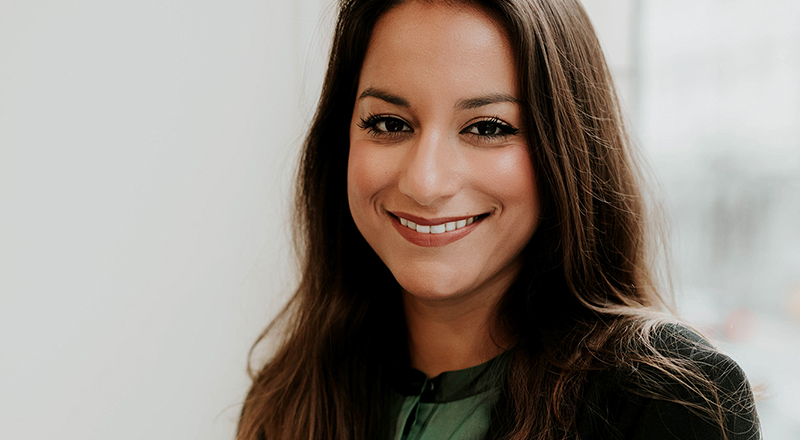 Business Insider is celebrating female entrepreneurs from black, Asian and ethnic minorities who are breaking ground in their industries for creativity and innovation.
The financial and business news website compiled its list in response to statistics which showed just eight percent of the UK's ethnic minority population were involved in setting up or running a new business, compared with 14.5 percent of the white population.
Charlotte runs two successful businesses, Yorkshire Academy of Film and Television and YAFTA Talent Agency based in Leeds.
She is also a single parent, completing a Professional Doctorate in Counselling Psychology at Teesside University, while also working as a media and business psychologist.
Charlotte, 36, who launched YAFTA seven years ago when she was seven months pregnant with her daughter, has become a champion of fair representation across the media industry, encouraging on-screen representation of diversity.
Her YAFTA Talent Agency represents Emmerdale actor James Moore, who was the first disabled actor to win Best Newcomer at the National Television Awards, along with Coronation Street regular, Liam Bairstow who has Down's Syndrome.
She also established the You Can scholarship at her acting academy, specifically aimed at encouraging people from under-represented groups and disadvantaged backgrounds to enter the industry.
Charlotte said: 'It is an absolute honour to be featured in this list alongside such inspirational women.
'As someone who is mixed race, I am proud of my heritage and for a long time have championed fair representation for minority groups in the film and television industry. It now feels that there is a real opportunity and appetite for change in society to challenge racism, inequality and injustice.'
It is an absolute honour to be featured in this list alongside such inspirational women
Charlotte, who has a background working as a business psychologist, had always wanted to return to study, having previously completed a psychology degree.
She said: 'The business had reached the stage where it was doing well and my daughter had started school, so the time felt right. It can be a bit of a juggling act in running the businesses and completing the doctorate, but I always wanted to return to education.'
Charlotte added: 'Our new YAFTA Acting for Screen Diploma starts in October, and we're already holding online auditions from interested applicants from across the country. I'd encourage anyone who is passionate about pursuing a professional acting career to apply.' Further details at yafta.co.uk.
Read the Business Insider article.
Find out how you may be eligible to apply for a £10,000 scholarship from the Office for Students. Courses include MSc Applied Artificial Intelligence and MSc Applied Data Science.
---
In the News
Recognition for entrepreneur
Yorkshire Evening Post, p.37, 19/06/2020
Leeds businesswoman Charlotte Armitage has been named as one of Business Insider's top 10 BAME female entrepreneurs in Europe.