Still chance to view insider industry secrets shared at Animex
There is still an opportunity to get insider insight into some of the secrets of the animation and games industry revealed at Teesside University's Animex festival.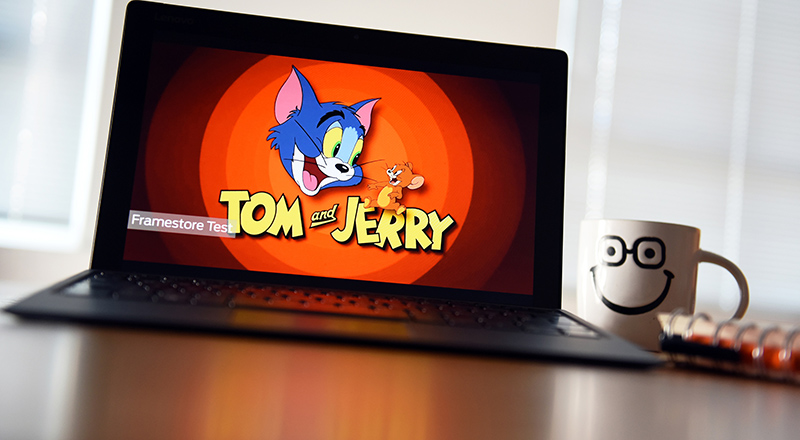 Some of the biggest names in animation and computer games shared a digital stage last week for the internationally renowned event. Animex was held online on June 2 for only the second time in its long-running history due to the ongoing pandemic.
Animex remains available on-demand online throughout June and into July, as all the talks, masterclasses and live Q&As were recorded. Anyone who missed this year's event can still purchase a ticket to access the recordings until July 2.
Animex speakers this year included Juan Guiraldes, senior animator with Industrial Light & Magic, who has worked on the likes of Tintin: Secret of the Unicorn, X-men, the Planet of the Apes, The Hobbit trilogy, Man of Steel, Iron man, Avengers and Jurassic World. Industry insight was also provided by Mandy Mok, animation lead with Industrial Light & Magic, who has worked a wide range of projects, from Marvel to Jim Henson.
The Framestore team who worked on the recent Tom & Jerry film shared an insider view of its creation. Oscar and Bafta nominated animator and director Will Becher, of Aardman Animations, also spoke about his work, while Tomm Moore, from Cartoon Saloon, gave a glimpse into the making of animated fantasy adventure Wolfmakers.
Other speakers included Teesside University digital animation graduate India Barnardo, who is currently working in Vancouver on a Netflix project with Sony Pictures Imageworks. In her spare time, she has been directing her own short film Cat and Moth, which she brought to Animex to share how she and the team collaborated across the world to bring it to reality.
From the gaming world, speakers included Teesside University graduate Corey Smyth and Moses Attah, from Coconut Lizard, who have both worked on BAFTA award winning Sea of Thieves.
Lindsay Thompson and Stephanie Aharonian also talked about their work as animators with Insomniac Games. Dave Paget, of Sumo Digital, also talked about his work, which has included projects such as Call of Duty: Black Ops - Cold War, Spider-Man, Assassin's Creed Odyssey and Bloodshot.
Anyone worried that they've missed out can still buy a ticket and watch the talks
A first this year for Animex was a Diversity and Inclusivity Showcase programme of talks and discussion to showcase projects to highlight diversity and inclusivity within the industry. The showcase was organised in partnership with event partners UKIE #RaiseTheGame.
Dr Jo Noble, from the University's School of Computing, Engineering & Digital Technologies and one of the people behind Animex, said: "We had an amazing day. The positive reaction of the audience to the talks was incredible and we are so pleased with how much people have loved the new Inclusivity & Diversity Showcase.
"The Q&As and discussions with the speakers that followed the inclusivity and diversity talks in the Industry Lounge have been fascinating and also really encouraging."
She added: "Anyone worried that they've missed out can still buy a ticket and watch the talks and follow the chat for up to 30 days after the June 2 event. They really are a must-see set of talks for fans of all types of animation and games genres."
The event was supported by funding from the Tees Valley Mayor and Combined Authority. Tees Valley Mayor Ben Houchen said: "This year has been another fantastic Animex event, championing local digital talent while bringing in industry experts to inspire our next generation of creators.
"The digital sector in our region employs thousands of people and drives hundreds of millions of pounds into our economy every year. It's an industry that's going from strength to strength with businesses that are working on the next blockbusters continuing to grow and create jobs for people across Teesside, Darlington and Hartlepool.
"It's great that people who may have missed out can catch up with the event for the next 30 days, as it proves you can have a top-quality career in animation, visual effects or games design right here, right now."
---