Student views
Dominic Brown
Dominic is an area manager at County Durham & Darlington Fire & Rescue Service (CDDFRS)
Master of Business Administration (MBA)
'I cannot stress strongly enough the benefit this course has given me as strategic manager within my organisation.'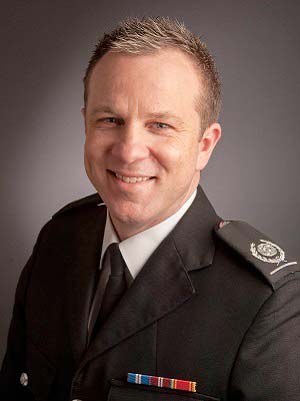 Why an MBA at Teesside?
The MBA programme was one that other senior managers had completed and I was encouraged to explore opportunities to work towards this qualification as it was recognised as being not only an industry benchmark for strategic managers but also a programme that would provide a broad range of learning outside of the normal fire service core progression courses.

Teesside University, although not the closest to me, offered the perfect part-time programme tailored for people like me who already had a full-time job.
How have you found the course?
Having worked for CDDFRS for 23 years I was keen that the course content and lecturing style were not too heavily reliant on academic studies. I was surprised and impressed with the practical work-related examples and real-life experiences many of the lecturers demonstrated and weaved into their sessions. Not being a natural academic, this was a concern that proved completely unfounded.

Some subjects were familiar to me whilst others I had not encountered before but the University staff provided individual support and advice as required and when combined with the use of the electronic Blackboard system to allow remote access to emails, learning material, assessment results and electronic submission of assignments, this proved a huge help.
Would you recommend the course to others?
I cannot stress strongly enough the benefit this course has given me as strategic manager within my organisation. It was tough at times but was a thoroughly enjoyable and rewarding experience and I would recommend this course and University to anybody looking to develop in this area.