Student views
Kerna Faustin
Kerna came from Trinidad and Tobago to study a Doctorate in Counselling Psychology
Doctorate in Counselling Psychology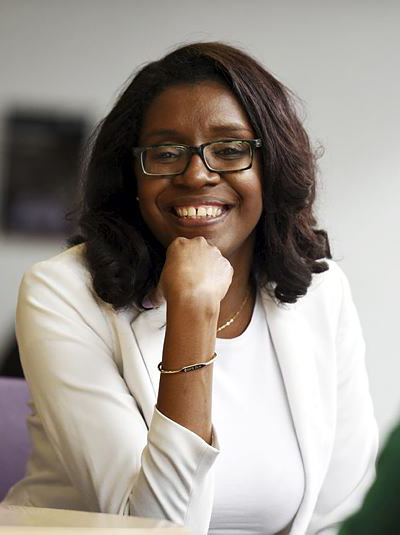 I did my first degree in Barbados, in Psychology. I wanted to continue my studies and become a Doctor of Psychology, and I was advised that to be taken seriously and become one of the best in my field, I would need to accumulate recorded hours of practical experience to support my learning. So, I began the search for a course which would allow me to gain this practical experience at the same time as classroom learning.

As a person who loves to experience new cultures and values the opportunity to travel, I decided I wanted to further my studies overseas. I also wanted the chance to study a high-quality, accredited programme, and knew I would find this in the UK.
I searched the British Psychological Society website for accredited courses, and narrowed the list down to a few institutions. I selected Teesside for a number of reasons. Firstly, I liked the course content, particularly the module on Cognitive Behavioural Therapy. Secondly, I liked the idea of integrated practice. This would give me the ability to adapt my knowledge and gain a more marketable degree. Finally the cost of the course was attractive and seemed to represent good value for money.
I am really enjoying my course at Teesside. I am driven to learn more about my subject, to progress my career and to kickstart my professional development. I feel I am gaining new skills every day. My lecturers are very knowledgeable and well-read. There are lots of opportunities for advancement, for placements and for core learning in my field. Teesside hosts lots of conferences, and the lecturers signpost us to key events happening elsewhere that they think we might benefit from attending.

I particularly enjoy my modules on Cognitive Behavioural Therapy (CBT) and on Psychodynamic Theory. They use a wide range of teaching methods, offer practical examples of issues in therapy and allow me to gain deeper insight into potential challenges and how to address them.
On a more practical level, I really appreciate the services offered at Teesside. For example, I love the online library services, and the way my email address and my TUSC card connect me online to lots of support services around the University. Having 24/7 IT support is also amazing, especially for a person like myself who works more productively at night. I can get IT help whenever I need it, even in the middle of the night.
I would definitely recommend Teesside University to others. The course fees represent good value for such a high-quality UK qualification. I really rate my lecturers highly and feel confident that at the end of my studies, I will graduate with a very transferable qualification and practical experience which potential employers will value.