Is the fizz going out of energy drinks?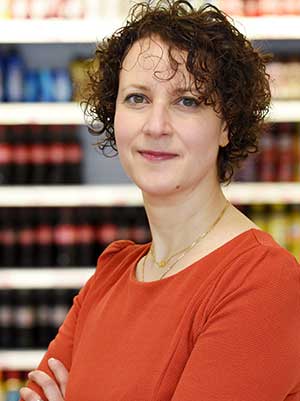 According to the European Food Safety Authority 69% of young people in the UK aged 11-17 regularly consume energy drinks. Promoted as providing more 'energy' than regular soft drinks, they typically contain caffeine, sugar and other stimulating ingredients. The situation has led public health professionals, teachers and parents to view energy drinks with increasing concern.
Dr Amelia Lake, Reader in Public Health Nutrition and Dr Mandy Cheetham, Fuse Researcher in Residence, at Teesside University, were part of a team of academics from Fuse – the Centre for Translational Research in Public Health – who looked into the consequences of young people consuming energy drinks. The study was supported by The Children's Foundation Child Health Research Programme and carried out in collaboration with Fuse researchers from Newcastle, Durham and Northumbria Universities.


The research focused on the health implications of energy drinks on young people and the reasons they drink them. Uniquely, it was the first UK study to explore energy drink usage by primary school children as well as secondary.


The evidence review found that drinking energy drinks is associated with adverse outcomes and behaviours among the young. Consumption is linked to higher rates of smoking, alcohol and other substance use, and can trigger symptoms like headaches, hyperactivity and insomnia.


Researchers spoke to children aged 10-14 years from primary and secondary schools in County Durham, and visited local shops with pupils. The interviews indicated that children were aware of different brands, but unsure about sugar and caffeine levels. Furthermore, the study revealed the ease with which children were able to purchase cans, sometimes in large quantities.


There are many factors that attract young people to energy drinks. Some are enticed by multiple can deals, with the opportunity to pool money and share with friends, while others want to 'fit in' or 'look tough'. The children added that they were targeted by online pop-up adverts, television commercials and even advertising in computer games.
'This is a small study in one part of England, but it gives us huge insights. What's interesting is that young people are wondering why these drinks are being marketed to them when we know they are bad for them. They are telling us that energy drinks cost less than water or pop, with some selling for as little as 25p.'
As a direct result of the research, national policy has been swayed and, in June 2018, the Department of Health announced a consultation on legislation against the sale of energy drinks to children. Additionally, the findings have also sparked a Science and Technology Commons Committee enquiry on their safety.


A voluntary 'ban' at major supermarkets has also begun preventing children under 16 from purchasing energy drinks. Meanwhile, the research has yielded local educational leaflets and an animated video that health practitioners are showing young people. Another coup is the support of Jamie Oliver and his team.
Two articles – in BMJ Open and Plos One – have emerged from the research, while Dr Lake has also written for 'The Conversation' website.


Realising that the energy drink can is still half full, Dr Lake and the multidisciplinary team will now explore the relationship between energy drinks and gaming culture.
---