Something to get your teeth into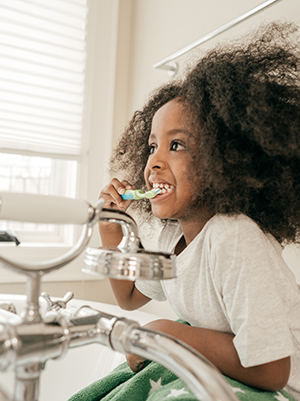 In spite of advances in dental and dietary knowledge, tooth decay is still a major oral health problem in most industrialised countries, adversely affecting 60-90% of schoolchildren and the vast majority of adults. At low levels, fluoride can reduce tooth decay, but higher amounts can damage developing tooth enamel. The key, especially for young children, is getting the correct balance.
Vida Zohoori, Professor of Public Health and Nutrition at Teesside University, is an international expert on fluoride use and has played a leading role on many different research projects, informed international policy and influenced oral public health practices. Her work has centred around the over-arching themes of fluoride safety, maximising dental care and minimising the risk of fluorosis.


Professor Zohoori has participated in several collaborative projects with experts from institutes across the world: notably, the Oral Health Research Centre, Indiana University, USA; the Medical College of Georgia, Augusta, USA; the University of Chile, Santiago, Chile; Bauru Dental School, University of Sao Paulo, Brazil; Niigata University, Japan; Harbin Commerce University, China; University of Glasgow, Scotland; the Tanzania Food and Nutrition Centre, Dar es Salaam, Tanzania and the Dental School, Newcastle University.


One of the collaborations developed experimentally-based models that allow the estimation of total daily fluoride intake from urinary fluoride excretion data. Following this research, Professor Zohoori was invited onto the World Health Organisation's (WHO) Global Oral Health technical working group, and was actively involved in the formal review of its recommendations. Subsequently, the fluoride intake model was central to new WHO guidelines that were published in 2014, helping countries across the world to plan effective surveillance of fluoride exposure.
'From a public health perspective, it is vital to observe if a population is receiving optimal exposure to fluoride. Our project has formed the core of WHO guidelines published in 2014, helping countries across the world to do that.'
Another study – commissioned by the UK National Fluoridated Milk Advisory Group (NFMAG) – provided evidence for dental public health consultants and other health professionals to review the amount of fluoride added to school milk. In turn, this became one of the foundations of the NFMAG recommendation to increase the amount of fluoride added to school milk in the UK from 0.5 mg to 0.8 mg, in every 189 ml of milk. This study also indicated that UK schemes should review their current monitoring programmes.


Alongside a colleague from Newcastle University, Professor Zohoori has also developed a protocol for overall fluoride exposure surveillance studies and an ongoing monitoring initiative that tracks total fluoride exposure in children participating in milk fluoridation programmes in the UK.


Recognising the importance of monitoring fluoride exposure in children, the research has extended to measuring the fluoride content of more than 500 commercially available foods and drinks used by babies and young children in the UK. This has generated a unique, comprehensive and up-to-date fluoride database.


'The database will be a useful tool for epidemiologists and health researchers to estimate the fluoride intake of communities, while investigating relationships between fluoride intake and important health factors such as bone mineral density, fracture and osteoporosis,' concludes Professor Zohoori.
---