Research and Innovation Services
More information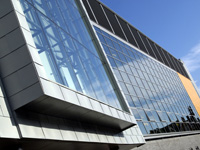 For more information contact:
Research and Innovation Services
Phoenix Building, P3.06, P3.07 and P3.08
T: 01642 384312
E: research@tees.ac.uk
Research and Innovation Services comprises three teams who are responsible for providing the core university administrative function to support the delivery of the institutional Research and Innovation strategy. As well as supporting the academic schools, the Research and Innovation Services department works closely with a number of other departments of the university to deliver its activities, including Human Resources, Finance, Legal Services, Academic Enterprise and the Library.
Researcher Development, Doctoral training and Governance Team
This team is responsible for student information, enrolment and registration, as well as the ongoing institutional programme of doctoral training (ethics, research methods, writing skills etc.) which supplements the School provided subject specific supervision and training, and for the final (examination arrangements and processing of awards) stages in the research student journey.
It is also responsible for monitoring and providing institutional oversight and information for the PVC and School Executive Teams, and relevant Academic Board committees and subcommittees on research student progression, performance and their learning experience, as well as ensuring that all necessary steps are taken to ensure compliance with UKVI and ATAS requirements for research students.
Research Funding Team
This team provides administrative support with proposal development and works closely with the external funding team in the University Finance department. The team is responsible for supporting the School's to deliver their targets for research income against KPI targets, monitoring bidding activity and success rates across the University and identify and share best practice. The team also manages the transparent distribution of institutional research investment funding.
REF and Impact Support Team
This team is responsible for overseeing preparations for, and managing the institutional elements of the next REF, coordinating the university annual internal research review (mock REF) exercises, and for working with the schools to identify, track and maximise the impact associated with our research, including supporting the development of impact case studies for REF at both UoA and institutional level.
Find us
Research and Innovation Services
Phoenix, P3.06, P3.07 and P3.08
Campus map and travel directions
Connect with us