School of Health & Life Sciences research
The School of Health & Life Sciences conducts high-quality applied research focussed on improving health and wellbeing. Delivered through our two research centres, we have a particular focus on public health, rehabilitation, exercise and sports sciences, and a strong emphasis on the translation of research into policy and practice.

We have a strong track record of delivering real improvements in the health and wellbeing of people and communities such as development of healthcare technologies and informing guidelines from the World Health Organisation and the US Centres for Disease Control. In support of our research we have secured funding from a variety of sources including the MRC, the EPRSC, the NIHR Health Technology Assessment and Research for Patient Benefit Programmes, the Health Foundation, and the Borrow Foundation.

We work collaboratively with a range of national and international organisations including the WHO, Public Health England, Fuse, and the Food Safety Authority of Ireland.

In REF 2014 over two thirds of our research was rated as world-leading and internationally excellent and 100% of our impact rated 'outstanding' or 'very considerable'.
---
Research Portal
Our researchers, projects and collaborations.
Research Impact
Explore case studies of how research makes a real difference to society
---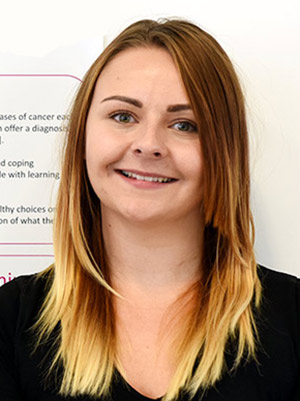 Kate Byrnes
Kate's PHD assesses the experiences and attitudes of women with learning disability, family carers, and paid care workers, towards the national cervical and breast cancer screening programmes.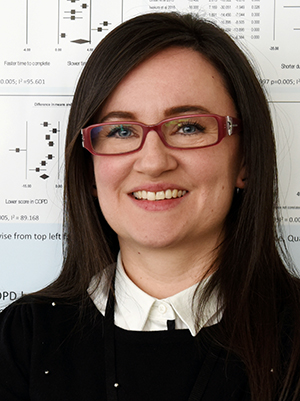 Kirsti J Loughran
Kirsti's programme of studies will investigate the relationship between balance and gait impairment in Chronic Obstructive Pulmonary Disease (COPD) and high rates of pain suffered by people with COPD.
---
News and Events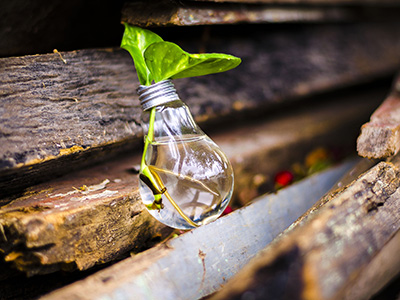 Teesside University and TWI Ltd have again joined forces with the launch of two new Innovation Centres which will help companies to reduce the impact their operations have on the environment.
19 May 2020 Business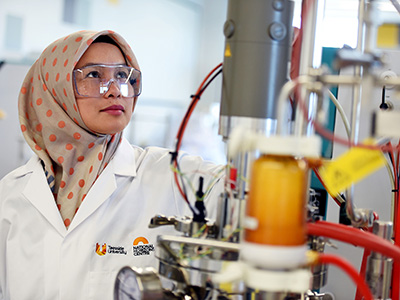 Research at Teesside University is helping one of the world's foremost producers of meat substitutes to drive the sustainability and quality of its protein.
11 Mar 2020 Business