Computing, Games & Animation
Scheduled events
There are 27 events
Select the titles for more details about the events. Some are open to the public and/or require booking.
---
Intended to be delivered at your institution, either in person or via Skype, this initiative brings subject-specific talks and workshops into your classroom. Speak to us about your students' curriculum, interests, and needs, and we can come to you to deliver bespoke guest lectures or question and answer sessions including the following sessions.
Computing, Engineering & Digital Arts Animation including 2D, 3D, Stop Motion, Visual Effects, Character Animation Comics, Graphic Novels and Sequential Art Computer Science including Artificial Intelligence and Data Science Concept Art Engineering including aerospace, chemical, electrical and electronic, instrumentation and control, mechanical, and mechatronics and robotics Games including 2D and 3D Games Art, Games Animation, Games Design, Indie Games Development, and Games Programming Information Systems including Creative Digital Media, Artificial Intelligence Systems, Cybersecurity and Networks, Mobile App Development and Web Production Mathematics Media Production including Film and Television Production, Photography, Music Technology Media Studies including Film, Media and Culture, Journalism, PR and Digital Communications, and Sports, Game and Magazine Journalism

---

---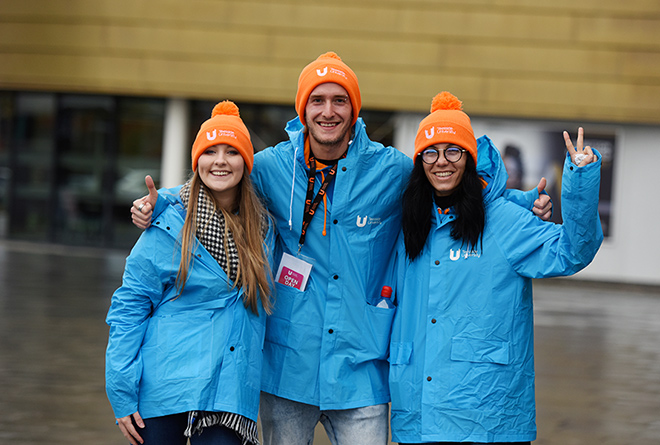 Open Days
We see you, looking at us.
Don't be shy.

Come and talk to us online or in person.
Book Now