Q&A: Faith and Reflection
Our university is home to students from many different cultures and to people of all faiths and none. We spoke to Emma Davisworth, our Co-ordinating Faith Adviser, to find out more about the Faith and Reflection service and what support they can offer students.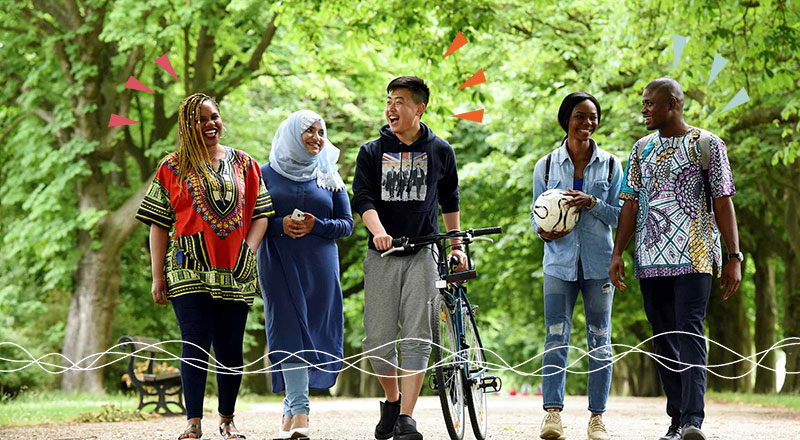 Tell us about the Faith and Reflection service at Teesside
The Faith and Reflection service is for everyone. It offers confidential, non-judgemental pastoral care and support to all staff and students within the University. You don't have to practise any particular faith to come to talk to us and it can be about any issue. We value the diversity of our students and recognise that being able to practise your faith is an important part of the student experience.
What can students get involved in?
We're working on a variety of online activities based around faith, spirituality and meeting new people. We have lots of new activities starting in the new semester – including an international women's group, night prayer, global chat where international students can meet, and Teesside Buddhist Zen group which offers an introduction to meditation. We also have weekly sessions where you can learn about other faiths and beliefs, a weekly Bible study group, a Christian prayer group, and a fortnightly session led by the Islamic Diversity Centre.
Do you think faith and reflection is particularly important given the circumstances we've all lived through in 2020? How do you think it helps?
I think this year has been tough for so many people. People have been unable to see and meet each other. People have had time to reflect on their lives and many have also missed taking part in worship. It may be that people have suffered a bereavement or have themselves been poorly. During such times, belief, faith and support is so important. It can guide people and get them through such circumstances, and help them make sense of it.
What do you enjoy most about your job?
I enjoy helping and supporting others. I see my role as providing opportunities for people to explore their faith and beliefs – it is a service for everyone. You really don't have to be religious to come along to what we have on offer. You may have an interest and wish to find out more about something. You may enjoy discussions about ethical or philosophical issues and questions.
Do you have any particular words of advice for students this year?
My advice would be to be the best you can be given the circumstances. If anyone needs any support or help, we are here at the University to do that. Whether it be fellow course mates, School staff, Library staff, or the Student Life team – you are not on your own. You just need to get in touch with us. Teesside is such a caring university and we all want our students to be the best they can be.
---