International student advisers
Contact us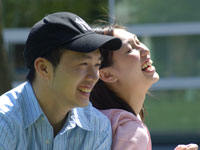 Please bring your passport, travel and any other Home Office documents to an appointment.
Contact our advisers
You can contact our advisers before you join us and at any point during your study.
They can give advice to Tier 4 Student and Tier 4 PBS Dependants about:
Tier 4 immigration permission/ conditions
Tier 4 entry clearance applications
Tier 4 leave to remain applications
Academic progression
Repeat study, placements, course extensions
Doctorate Extension Scheme
Corrections
Lost/ stolen passports/documents and replacements
Standard Visitor Visas
Short Term Study Visas
Schengen Visas
Working while studying
General Welfare
We can't provide support for claims for asylum or issues requiring specialist legal help. In such cases we will refer you to appropriate agencies.
Studying in the UK
Safety guide
The British Council publishes health, safety and welfare for international students.
British Council website
If you intend to come to the UK to study, you should first check if you will need a visa:
There are two ways of making an immigration application to study in the UK under Tier 4 of the points-based system. You can make this application either abroad in your home country or from within the UK. For a step-by-step guide on the Tier 4 visa application process, please see the information below:
Other sources of immigration advice
Disabled students
The University welcomes applications from disabled people and support services are available. Contact the disability adviser as early as possible.
To locate an OISC registered advisor you can use the facility below (fee charging and non-fee charging services available):
Locate an OISC registered advisor
---
What do you think?
If you would like to comment on our services, email international@tees.ac.uk.