Course overview
Study at Teesside University International Business School
See what it's like to study at our modern, enterprising and dynamic business school
You study business organisation, management, leadership and enterprise combined with specialist modules in financial management and accounting.
This course includes a foundation year - ideal if you need additional preparation or if you don't have sufficient grades to join Year 1 of a degree.
This programme will be particularly of interest to those seeking to pursue careers in the financial services sector including economics, accounting and management in both the commercial and public sectors.

Study this course and you may be eligible for £2,000 off your accommodation in the first year, or a £9,000 Professor Jane Turner scholarship.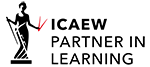 Recognised as an Institute of Chartered Accountants in England and Wales (ICAEW) Partner in Learning, working with ICAEW in the professional development of students.
Course details
Year 1 focuses on providing you with the necessary underpinning in terms of broad business and accountancy knowledge and skills. It introduces key business and management concepts.

Year 2 lets you explore your own interests and deepening your insights as well as having more responsibility for your own learning.

The final year explores more advanced topics within business and accountancy and you develop your awareness of your own responsibility as a future leader of business. Finally, you have the opportunity to put your knowledge into action by undertaking a self-managed independent project through the Dissertation module.
Course structure
Foundation year core modules
Academic Skills and Personal Development for Business
This module develops your academic and transferrable skills to support successful study on a business degree course. These skills include a range of personal and transferable study skills including active listening, reading and understanding academic texts, note taking, time management, written and oral communication, analytical thinking and referencing, as well as professional skills linked to employability and career aspirations.
Business Creativity Enterprise and Career Aspirations
You are introduced to the basic elements of research and develop an understanding of innovation, creativity and entrepreneurship in the context of business organisations. You gain the confidence to explore and research current topics and generate new ideas to solve problems. You will work in teams reviewing relevant literature and considering different methodologies for researching and collecting relevant data to develop a proposal for a small research project.
Collecting Understanding and Presenting Business Information
This module will introduce you to the basic elements of collecting primary and secondary business data, understanding it and then presenting it as meaningful information. It will provide you with the confidence to explore current business topics and the knowledge and skills required for the Team Research Project Utilising Digital Platforms module. You will use digital platforms such as Excel spreadsheets, Word, online survey packages and PowerPoint to facilitate collection, basic analysis and presentation of business information.
Introduction to Business Environment
This broad-ranging module provides you with an introduction to the interrelated nature of business activities and their relationships with the micro (internal) and macro (external) environments. The internal environment will introduce the key concepts surrounding marketing and human resource management (HRM). The external environment, examines the key political, economic, social, technological, and cultural issues affecting the modern firm.



Numeracy and Introduction to Finance
This module provides you with an introduction to core numerical skills and quantitative techniques that are essential to studying business in higher education. You will develop effective quantitative problem-solving skills using practical business problems and gain an appreciation of the contribution that accounting makes to the financial analysis and managerial control of business organisations.

Team Research Project Utilising Digital Platforms
This module provides an opportunity for you to work collaboratively as a team, to carry out a short piece of research using an online survey package to conduct a short survey. As part of a team, you will demonstrate your ability to apply skills of research, analysis and synthesis to present your findings and conclusions using appropriate software packages.
Year 1 core modules
This module will inspire you to think about entering the workplace once you have completed your studies. The module is delivered as an interactive learning experience which will enable you to develop an enterprising mind-set and help to identify some of the skills and attributes you already possess. The module content will encourage you to begin to think about your personal career aspirations, whilst addressing potential gaps linked to your knowledge, skills and experience. You will be encouraged to think in an enterprising fashion; learn new approaches to adapt and enhance your individual style. You will have the opportunity to work independently and as a member of a group by participating in personal challenges and group projects, and will learn to understand the importance of networking. Furthermore, you will have the opportunity to hear from and to question experienced external practitioners.
You gain an understanding of the way in which accounting is used in the external evaluation of organisations and develops the ability to use accounting and finance techniques in decision making, control, management and adding value to performance.
International Market Environment
You are introduced to basic economic theories of markets and competition along with aspects of the wider business environment, including government policy and the macro-economy. These ideas are then applied to the practical analysis of markets using segmentation, targeting, and positioning framework.
Introductory Financial Accounting
This module provides an introduction into the basic concepts of financial accounting and develops knowledge of book-keeping, accounting adjustments, and final accounts preparation, for a range of organisations.
Personal and Professional Development for Business
You become more aware of your own personal and professional development through reflection and interaction with peers. Drawing on related theories, you understand the importance of personal development and develop skills to enhance your future employability.
You study some of the general principles of business management, particularly in the context of structure, culture, leadership, organisational behaviour, the business environment and the impact of these areas operationally. You are also introduced to the concept of strategic management with an emphasis on organisational resource and competency. And you consider the impact of organisational behaviour on overall business effectiveness, examining the role of the individual within the organisation and exploring motivation, perception and personal impact.
Year 2 core modules
Accounting Information Systems
This module explores the importance of Accounting Information Systems in the categorising and reporting of financial information for organisations.

Students will explore a variety of different solutions with reference to user needs. Through active learning within a live system, they will learn how to record transactions, enter journals in the ledger and produce accounting reports using the Accounting Information System.

In a world of relentless and fast paced change the most important question for any company is 'are we agile?' In other words are we able to deal with new situations and changes quickly and successfully. For many the answer is no. In this module you will learn how to get to yes through the greatest resource available: people. You will develop knowledge and understanding of why much of management is no longer fit for purpose (management 1.0), and how a new alternative is emerging (management 2.0) is an alternative fit for the 21st century.
This applied module allows you to demonstrate your practical skills and knowledge within a work environment. You explore the theoretical and practical world of business and will explore entrepreneurial and wider managerial approaches to the development of business within enterprise. Through your work within an enterprise, you will develop valuable professional skills and first-hand knowledge of an enterprise. If you already work you will be guided to recognise and reflect on this practice and use your own organisation as a case study. You are supported by academic staff and business contacts from across and outside the University.
Financial Accounting and Reporting
You develop your knowledge and understanding of financial reporting, examining the regulatory framework of accounting in the UK and how this has developed. You learn about the users of financial information, the type of information they require and how this can be evaluated. You also study current accounting standards.
This module builds on basic financial accounting and develops knowledge and understanding of the theoretical and regulatory frameworks within which financial reporting takes place. The content and application of reporting standards are explored in the context of the preparation of key financial statements.

By the end of the module students will apply key International Financial Reporting Standards (IFRS) to transactions and prepare a set of financial statements incorporating Statement of Profit and Loss, Statement of Financial Position, Statement of changes in Equity and Other Comprehensive Income.

International Business and Management
You develop an understanding of the main issues affecting international business in the global economy and explore topics including globalisation, trade, economic growth and development. You focus specifically on examining these topics across different cultures. As the module progresses you become able to differentiate cultural variations and the impact of cultural difference on individuals and key organisations. You also have the opportunity to study a culture of your choice in-depth.
Building on prior learning within various stage 1 modules, this module develops your understanding and awareness of the principles and practicalities underpinning ethical and rigorous research. Through interactive seminar sessions with research-active academic staff, the module develops the practical skills you require for conducting a rigorous and ethical research study. The skills developed and knowledge gained will link to the stage 3 Dissertation module.
Optional work placement year
You have the option to spend one year in industry learning and developing your skills. We encourage and support you with applying for a placement, job hunting and networking.

You gain experience favoured by graduate recruiters and develop your technical skillset. You also obtain the transferable skills required in any professional environment, including communication, negotiation, teamwork, leadership, organisation, confidence, self-reliance, problem-solving, being able to work under pressure, and commercial awareness.

Many employers view a placement as a year-long interview, therefore placements are increasingly becoming an essential part of an organisation's pre-selection strategy in their graduate recruitment process. Benefits include:

· improved job prospects
· enhanced employment skills and improved career progression opportunities
· a higher starting salary than your full-time counterparts
· a better degree classification
· a richer CV
· a year's salary before completing your degree
· experience of workplace culture
· the opportunity to design and base your final-year project within a working environment.

If you are unable to secure a work placement with an employer, then you simply continue on a course without the work placement.
Final-year core modules
Advanced Financial Accounting and Reporting
This module builds on financial accounting knowledge and develops understanding of the theoretical frameworks within which financial reporting takes place. The content and application of complex reporting standards are explored in the context of the preparation and interpretation of key financial statements for both single entity and consolidated financial statements.

By the end of the module students will be able to apply key International Financial Reporting Standards (IFRS) to transactions and prepare a set of consolidated financial statements incorporating Statement of Profit and Loss, Statement of Financial Position, Statement of changes in Equity and Other Comprehensive Income.

Contemporary Issues in Business Management
You develop an understanding of the challenges faced by organisations and explores the controversies and dilemmas of contemporary management thinking and practice. You study three key interrelated contemporary issues facing businesses - internationalisation; technological innovation and sustainability.
Your final year dissertation is an opportunity to do an independent piece of research, demonstrating that you know how to take a systematic approach to research, analysis and evaluation within a structured business-orientated framework. It also encourages you to reflect and critically evaluate your personal development.
This module examines the role of strategic financing decisions at a corporate level. The financial markets and their operation will be explored in both a domestic and international setting. Capital structure, dividend policy and company valuation will be explored and alongside issues relating to managing financial risks.
Sustainability, Strategy and Society
You gain knowledge and experience of business in society and how to implement responsible leadership for organisational sustainability. You will review the UN Sustainable Development Goals (SDGs) and work with stakeholders, analysing the macro environment and providing evidence-based solutions to overcome a problem in society.
Modules offered may vary.
How you learn
Modules are taught by lectures, seminars, practical workshops, work-based activities and group work. Teaching staff adopt a range of web-based technologies to deliver module content, assess, provide feedback and communicate with students.
How you are assessed
The programme is assessed via a variety of methods including assignments, examinations, group work, presentations and live practical projects.


---
Our Disability Services team provide an inclusive and empowering learning environment and have specialist staff to support disabled students access any additional tailored resources needed. If you have a specific learning difficulty, mental health condition, autism, sensory impairment, chronic health condition or any other disability please contact a Disability Services as early as possible.
Find out more about our disability services
Find out more about financial support
Find out more about our course related costs
Entry requirements
Entry requirements
A typical offer is 32-64 tariff points from at least two A levels, T level or equivalent. and GCSE grade 4 (grade C) or above (or equivalent) in maths.
For general information please see our overview of entry requirements
International applicants can find out what qualifications they need by visiting Your Country
---
You can gain considerable knowledge from work, volunteering and life. Under recognition of prior learning (RPL) you may be awarded credit for this which can be credited towards the course you want to study.
Find out more about RPL
Employability
Work placement year
Career opportunities
We provide an environment that allows you to develop the extra practical employability characteristics that will make you more attractive to employers in the job market.

Our staff utilise their extensive business connections to provide many and varied opportunities to engage with potential employers through fairs, guest lecture sessions, live projects and site visits. In addition we offer a series of workshops and events in the first, second and third year that ensure all students are equipped with both degree level subject knowledge plus the practical skills that employers are looking for in new graduate recruits. We also offer extensive support for students to find and secure industry-year placements which have been shown to make have significant positive impact on a student's career prospects on graduation.

Our award-winning careers service works with regional and national employers to advertise graduate positions, in addition to providing post-graduation support for all Teesside University alumni.

Through collaborative projects with our international partners, you gain the skills and confidence to succeed in the world of work on a global scale. You work with SMEs and large corporate organisations, developing practical business skills by formulating solutions to real-world challenges. We ensure that you acquire a unique mix of ability, knowledge and experience to secure the perfect role.
Information for international applicants
Qualifications
International applicants - find out what qualifications you need by selecting your country below.
Select your country:
Useful information
Visit our international pages for useful information for non-UK students and applicants.
Talk to us