Global accolade for Teesside University
The student experience at Teesside University has been ranked as one of the best in the world according to its international students.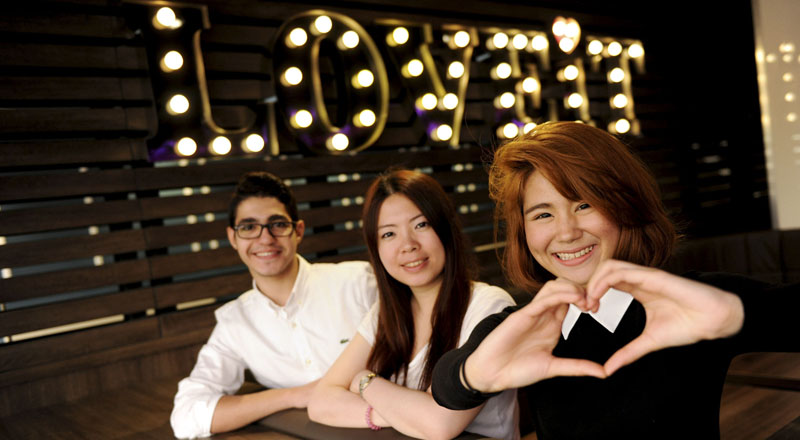 The International Student Barometer (ISB) Survey 2015, the biggest survey of international students in the world, has revealed high levels of satisfaction among those studying at the Middlesbrough-based University.
The positive ISB is a reflection of the unprecedented levels of investment in recent years to make Teesside University an even more attractive place for students to live and study.
The ISB surveyed international students from 159 Higher Education institutions across the world, including 49 UK Universities. The students were asked for their opinions across 78 different categories, or attributes, relating to their experience as an international student at their chosen university.
In the latest ISB, Teesside University was ranked as one of the top three universities in the UK for overall satisfaction. In addition, Teesside was ranked first in the UK for how students were treated upon arrival.
In 41 categories, Teesside University was ranked in the top five in the UK and in first place in the UK in 14 attributes.
On a global level, Teesside University was ranked in the top five across 16 categories and was named as the best in the world for its personal tutors, internet access and study sense and in the top three for overall satisfaction with the learning experience.
The University's Students' Union was also ranked in the top three in the world by its international students.
Teesside University has invested more than quarter of a billion pounds in its campus in recent years, including a £30 million Campus Heart programme which has created a modern, vibrant pedestrianised centre to the campus along with a state of the art teaching and learning building.
The Orion Building, which houses the School of Science & Engineering, has also been the subject of a £6million renovation to install state-of-the-art learning equipment. Students in the school have responded positively to the transformation of the building and given the school an overall satisfaction rating of 91%.
Pro Vice-Chancellor (International) Dr David Bell said: 'We are delighted at this extremely positive feedback from our international students. It is a fitting tribute to the hard work and dedication of staff across the University.
'It is also particularly pleasing as the response rate from our students was well above the national and international average.
'We have invested heavily to improve our student experience and the results of the ISB vindicate that decision. 'With plans for further work to improve our library, students' union and catering outlets we are constantly looking for new ways to enhance our student offer even further.'
---