Young people are being given alcohol too early says Teesside academic
A Teesside University academic has appeared in the national media to talk about dangerous levels of drinking in young people.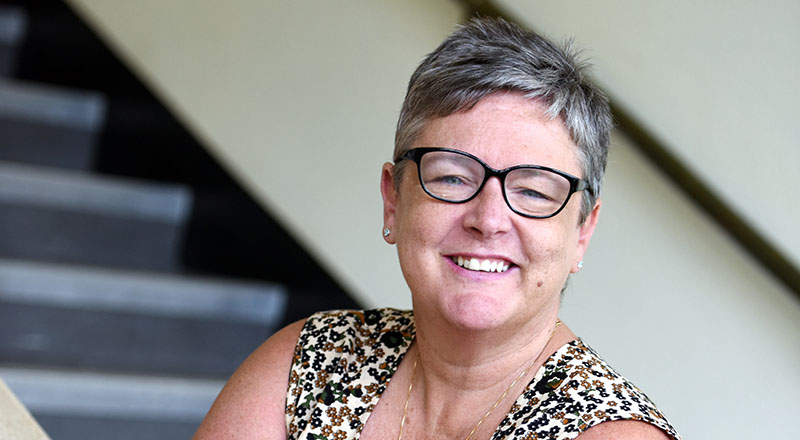 Professor of Alcohol and Public Health Research Dorothy Newbury-Birch was interviewed on radio and television in the run up to Christmas after a report highlighted that one in six parents allow their children to drink alcohol by the age of 14.
The interviews which were broadcast live on Sky News and BBC Breakfast TV as well as live interviews on, BBC Radio 5, BBC Radio 2, BBC London with Vanessa Feltz and local BBC radio stations.
Professor Newbury-Birch shared her own research which found that 60% of young people under the age of 17 were given alcohol by their parents. She also warned that giving children alcohol before the age of 15 was proven to be detrimental to their future health as advised by the Chief Medical Officer for the UK.
In total the interviews were aired 75 times with the potential to reach an audience of more than 23 million people.
This work supports the University's Grand Challenge Research Theme of Health and Wellbeing which is part of a wider aim to address some of the global challenges of our time through focus on externally facing research which makes a real, practical difference to the lives of people, along with the success of businesses and economies.
Professor Newbury-Birch has led a number of studies into the harmful effects of alcohol with adults and young people.
Her work has shown that around three quarters of people in contact with the criminal justice system in the UK have a problem with alcohol - compared to around a quarter in the general population.
This applies to those who have been arrested in police custody, those in the probation setting and those in the prison system. And, over a third of people in the criminal justice system are dependent on alcohol compared to around 4% in the general population.
She said: 'It's great to get to see the research we are doing getting this national media profile and the amount of times they were aired and the potential reach is staggering and great for the reputation of both the team and the university.'
---
---