Upskilling the workforce
The National Horizons Centre has been helping the advanced therapies sector upskill its workforce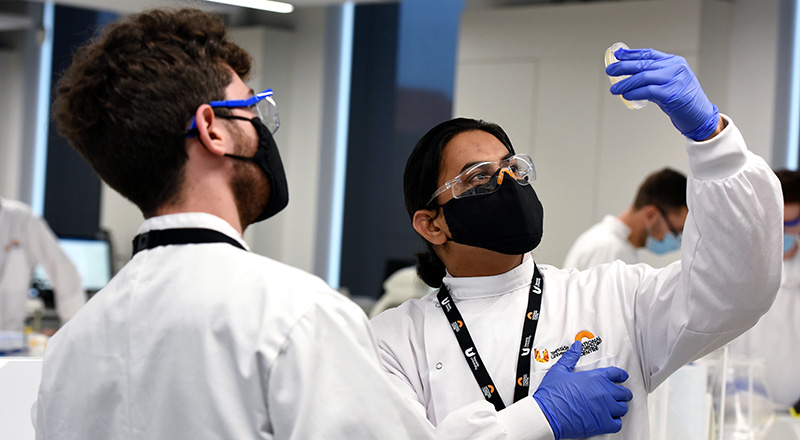 Last month, the National Horizons Centre (NHC) commenced a bespoke training programme for FUJIFILM Diosynth Biotechnologies (FDB).
Staff delivered a two-week Biologics Manufacturing Skills Course to the first cohort of over 20 staff from FDB, in the latest developments in biologics and imparting the necessary skills to carry out process development and manufacturing of biologics.
Following on from this an additional 80 FDB staff will be trained in the next 12 months.
The course involved a mixture of theoretical and practical sessions and was delivered through lectures, seminars and laboratory sessions.
Skills for Biologics Manufacturing Content included:
Biologics manufacturing and good laboratory practice
Upstream bioprocessing
Fermentation
Downstream bioprocessing
Analytical methods
Regulations
GMP principles
Principles of 5S and Lean Six Sigma
Data analysis and interpretation
The Module Leader and Associate Director of the National Horizons Centre, Dr Safwan Akram, said: 'FUJIFILM Diosynth Biotechnologies is going through an expansion phase with many staff joining from various backgrounds.
'The aim of this module is to upskill them and impart working knowledge in biologics manufacturing principles, so that they can hit the ground running at the company and make a real impact from the outset.'
---