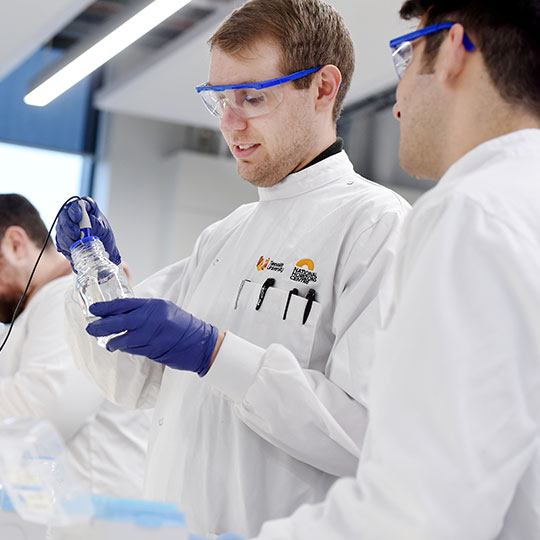 Continuing Professional Development
We offer a range of courses for continuing professional development (CPD) in biosciences, informed by the latest research and delivered by academic experts in a world-class research environment.
All of our courses are delivered from the NHC's state-of-the-art facilities. We provide theoretical knowledge and hands-on experience with cutting-edge technologies, helping to create an industry-ready workforce.
We are one of several National Training Centres that are part of the Advanced Therapies Skills and Training Network (ATSTN), which is coordinated by the Cell and Gene Therapy Catapult, and as such, have specialist expertise in providing the technical skills required for biopharma and vaccine manufacturing.
We pride ourselves on being flexible and many of our CPD courses can be tailored to your specific requirements.
To discuss any of our courses and available dates, please contact Professor Vikki Rand at v.rand@tees.ac.uk.
View full list of courses
Life sciences manufacturing academy
We are committed to developing the next generation of scientists, creating a pipeline of industry-ready employees for our region's organisations. The Life Sciences Manufacturing Academy (LSMA) is a partnership between the NHC and the Centre for Process Innovation (CPI) to promote life science manufacturing to school leavers as a potential career.
After the initial two cohorts, the LSMA will be expanding to include other colleges and industry partners. If you would like to get involved please contact Professor Vikki Rand.
Read more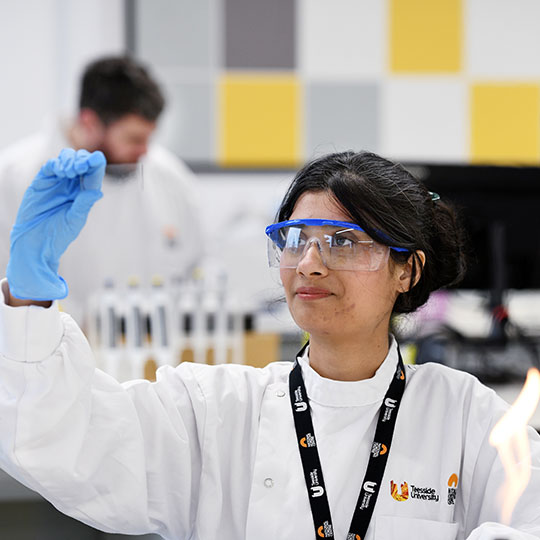 Apprenticeships
We support the delivery of a variety of degree apprenticeship courses through Teesside University, including Laboratory Scientist (Chemistry specialism), Laboratory Scientist (Biology Specialism) and Advanced Clinical Practice.
With modules led by our academic experts, students gain industry-relevant training and practical experience using our range of high-tech equipment.
View the full course list and find application details here.