NHC Team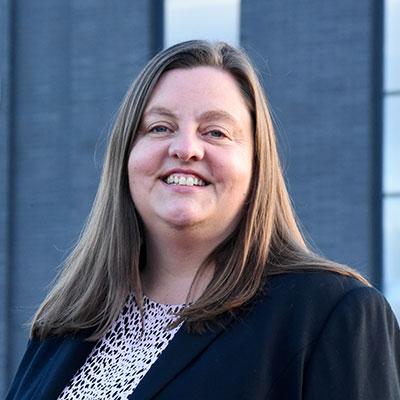 Professor Vikki Rand
Director of National Horizons Centre and Professor of Biosciences
Vikki is responsible for leading the NHC's development as a centre of excellence for the biosciences and healthcare sectors, working in partnership with industry, the NHS and other stakeholders to ensure that provision is driven by current and planned needs for research, innovation, skills and talent.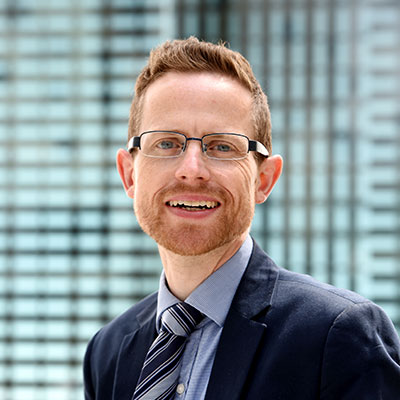 Professor John Young
Professor of Translational Healthcare
John is tackling prevalent and impactful diseases of the urinary tract - creating new devices that enable early diagnosis, discovering new drug targets and developing educational resources for patients, carers and healthcare professionals. Outside of urology, he is involved in biomarker discovery, development, evaluation and implementation projects with healthcare, biotech and pharmaceutical sectors.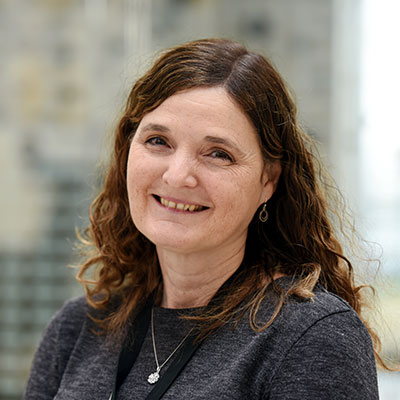 Professor Linda Popplewell
Professor of Genetic Medicine
Linda's research focuses on the pre-clinical development of gene therapies for rare diseases, in particular those affecting the neuromuscular system, including the muscular dystrophies and the childhood cancer neurofibromatosis type 1. The technologies being used include vector-mediated gene addition, endonuclease-mediated gene editing, antisense oligonucleotide (AO)-induced exon skipping and gene silencing.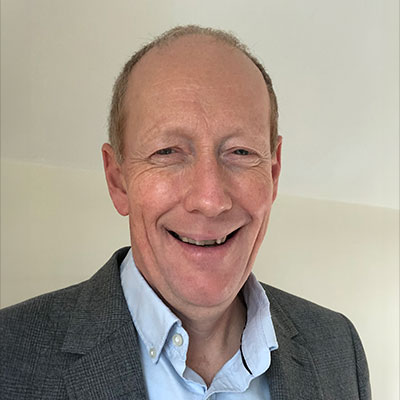 Steve Bagshaw, CBE
Chief Industry Advisor
As Chief Industry Advisor, Steve helps the National Horizons Centre keep abreast of latest developments in the life sciences field, ensuring its training and research meet the needs of business. Steve is the Manufacturing Lead on the UK Vaccines Taskforce and a former chief executive of FUJIFILM Diosynth Biotechnologies. In January 2021, he was made a Commander of the Most Excellent Order of the British Empire (CBE) in recognition of his services to the UK Manufacturing and Biotechnology Sector.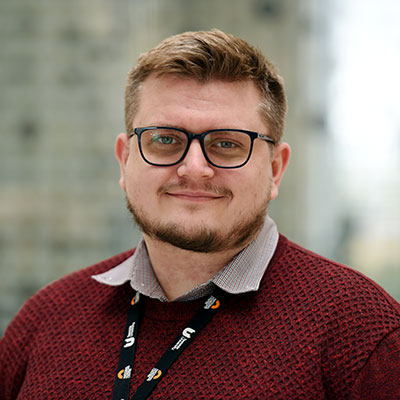 Daniel Shenton
Head of Continuing Professional Development
After completing his BSc Applied Biology at Northumbria University, Daniel worked for 9 years in FUJIFILM Diosynth Technologies in Billingham. Daniel starting as a Production Technologist in Microbial DSP before creating a training and improvements role in mammalian cell culture working with both upstream and downstream single-use technologies. Before joining the NHC, Daniel had progressed into a Lead Production Technologist management role in mammalian cell culture, managing both people and plant.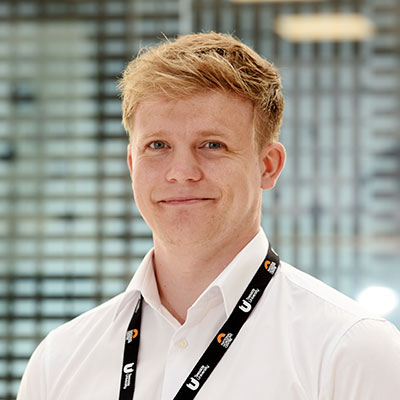 Connor Foster
SENIOR BIOPROCESSING TRAINER AND TRAINING COORDINATOR
After completing a BSc at Newcastle University, Connor has worked in a variety of roles including a QC/veterinary lab technician in the highlands of Scotland and as a cell production technologist at FUJIFILM Diosynth Biotechnologies in Billingham. Working in the MCC facility, Connor performed a variety of upstream and downstream activities to produce active proteins for use in therapeutics.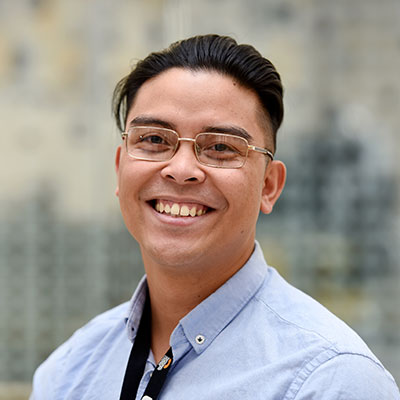 JAPHET Juanillo
BIOPROCESSING TRAINING OFFICER
Japhet completed his BSc in Biomedical Sciences at Northumbria University before joining the Mammalian Cell Culture team at FUJIFILM Diosynth Biotechnologies in Billingham. As part of his role, Japhet was heavily involved in all activities associated with mammalian culture – from cell line recovery and revival to protein purification and final fill of bulk drug substances. Prior to joining the NHC, Japhet specialised in downstream processing as a Senior Production Technologist.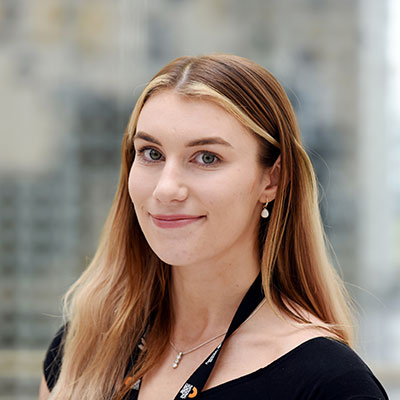 Elizabeth Frank
Bioprocessing Training Officer
After completing a BSc in Biology at Northumbria University, Elizabeth worked in drug development before joining FUJIFILM Diosynth in Billingham as a Production Technologist. As part of this role, Elizabeth worked in the Mammalian Cell Culture facility, where she played a pivotal role in executing a range of upstream and downstream activities to produce active biopharmaceuticals.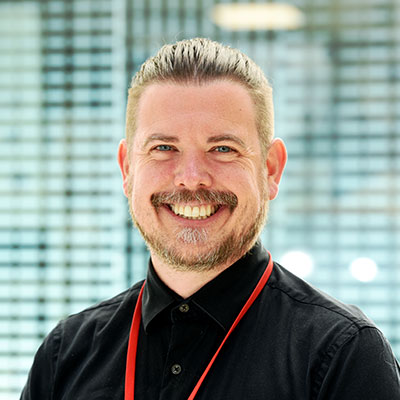 Dann Cooley
Operations and Facilities Manager
Dann is responsible for the day-to-day running of the NHC, ensuring it's smooth operation. Dann is from a technical, person and facilities management background with a focus on practical skills development and innovation in the sporting environment.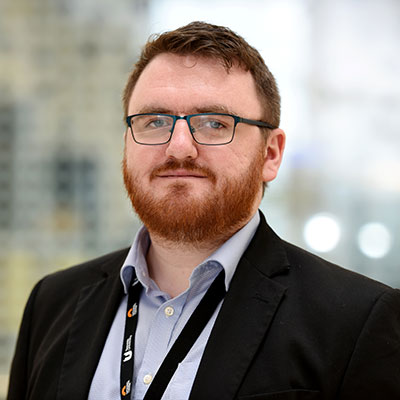 Dr Alex Newman
Scientific Experimental Officer in Genomics
Alex's research focuses on the application of state-of-the-art technology and integrated multi-omics data analysis to understand cancer relapse in order to identify prognostic biomarkers.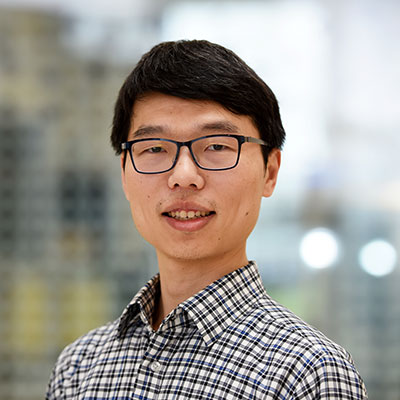 Dr Peixun Zhou
Scientific Experimental Officer in Cell & Molecular Biology
Peixun's research interests include next-generation sequencing analysis of aggressive cancers and the application of cutting-edge lab techniques (such as CRISPR/Cas9 gene editing) to understand the biology of cancer and response to therapy.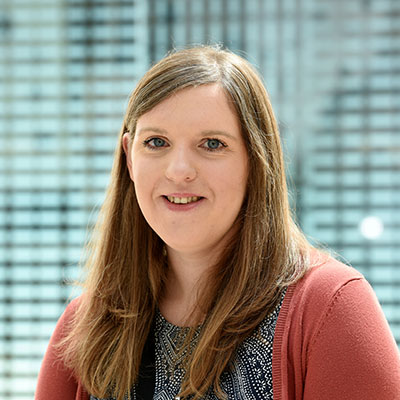 Dr Claire Jennings
Scientific Experimental Officer in Mass Spectrometry
Claire uses proteomic methods to address key questions across bioprocessing, biopharmaceuticals, biotechnology and healthcare. Claire's research interests are focused on detection, characterisation and quantitation of analytes for drug discovery, clinical and structural proteomics.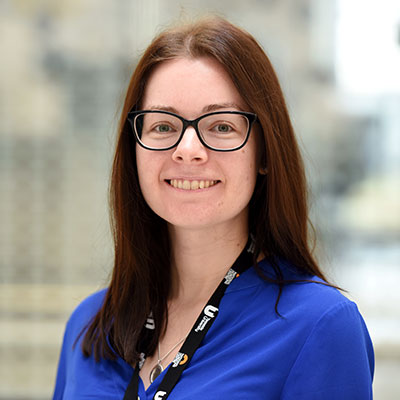 Dr Nicole Darling
Scientific Experimental Officer in Biomedicine
Nicole has expertise across biomedicine and experience of working in and with industry and academia. Her research interests are in in vitro modelling of healthy and diseased human tissues to reduce the use of animals in research. Specific areas of expertise includes 3D cell culture and in vitro assay optimisation, as well as histological and molecular biology-based analysis.
Alumni
Dr Katy Chamberlain
Katy is an igneous petrologist and volcanologist specialising in the interpretation of pre-eruptive magmatic evolution using geochemical analyses of erupted products. She has worked all over the world, studying super-eruptive processes in the Bishop Tuff, ocean island volcanism at Ascension Island, and subduction zones processes in the Southern Volcano Zone of Chile.
Dr Amber Collings
Amber's background is a mix of forensic biology and anthropology, comparative functional anatomy and evolution, virtual anthropology, and biomechanics.
Dr Priyanka Dey
Priyanka's research focusses on ways to further the potential of nano-gold bio-imaging agents and Raman spectroscopy for clincially-relevant cancer diagnosis.
Dr Nick Duggett
Nick's research focusses on antimicrobial resistance, whole gneome sequencing of microbes and investigating detection of human pathogens in livestock.
Dr Pei San (Sharel) E
Peisan's research focuses on areas of nanoscale/microscale electrochemistry, development of electrochemical sensor and electrochemical energy storage.
Mahmudal Hassan
Mahmudal's research focusses on the development of new approaches in bioprocessing training andn processes using virtual reality.
Dr Rochelle Hockney
Rochelle's research focusses on women's health, neonates and the microbiome.
Dr Graeme Horsman
Graeme's research focusses on digital and computer forensics and application of emerging technologies.
Javeria Mehboob
Javeria studied at the NHC and has interests in mass spectrometry. She moved onto an IBioIC FUJIFILM Diosynth Biotechnologies BBSRC CTP funded PhD at the University of York co-supervised with Teesside University.
Dr Fatemeh Moheimani
Fatemeh's research interests are to understand the molecular mechanisms underlying Respiratory diseases (e.g. asthma), with the goal to provide novel and more effective interventions.
Dr Jackie Mosely
Jackie applies mass spectrometry to small molecule characterisation, identification of novel chemical protein modifications, lipid analyses and synthetic polymer analysis.
Birbal Prasad
Birbal completed his Marie Curie funded PhD in biomarker discovery for gliomas using bioinformatics and statistical learning approaches at the NHC. Birbal moved onto a postdoctoral post at the University of Oxford.
Nanda Puspita
Nanda's research focusses on testing methods of making mycoprotein, the main ingredient in all Quorn products, that would lead to an even more sustainable production methodology and enhancements to product quality.
Dr Edward Rollason
Ed's research interests focus on the nature of catchments and their communities as connected socio-ecological systems, and how we can develop and promote integrated approaches to management that embed resilience into everyday management activities.
Dr Chibuzo Uzoigwe
Chibuzo's reseach focusses on the application of mass spectrometry to analyse different samples, such as assessing acrylamide levels in food.
Sharon Robertson
Before joining the NHC Sharon worked as a science secondary school teacher, specialising in biology. Prior to this, she worked for 20 years at Sartorius Stedim Biotechnology.
Jo Fisher
Jo was responsible for providing operational support to the NHC and played a central role in liaising with external business partners, coordinating events and finance.
POSTGRADUATE STUDENTS
Bello Abubakar
Biomanufacturing and Biotechnology
Genetic modification of pseudomonas putida (XylM, xylS and xylR) genes for effective bioremediation of oil spill
Kent Adamson
Digital Analytics and Machine Learning
Degraded and degrading: Understanding diagenetic processes in commingled graves from contexts of mass violence
Ahmad Alkawi
Biomanufacturing and Biotechnology
The development of mass spectrometry based diagnosis
Amy Burgess
Sustainable Planet
Tracking a demon virus: Exploring viral evolution along the invasion route of the demon shrimp, dikerogammarus haemobaphes
Lucy Butler
Biomanufacturing and Biotechnology
Production and characterisation of normal compounds for use in haemostasis testing
Popi Chrysostomou
Digital Analytics and Machine Learning
Morphoscopic and morphometric methodological approaches for segregating commingled human remains
Libby Clements
Disease specific research
Impact of NICU treatment on health outcomes for preterm infants
Nathan Coles
Disease specific research
Understanding the pathology underpinning dementia through the examination of phosphorylation patterns
Matthew Crowther
Digital Analytics and Machine Learning
Non-contact light and hyperspectral scanning of biological and chemical samples for forensic analysis
Priscilla Ferreira Ulguim
Digital Analytics and Machine Learning
The fire, the body and the people: The funerary practice of cremation in the southern Brazilian Highlands
Dom Gilchrist
Disease specific research
Characterisation and identification of human pathogen and parasite transporter proteins
Hrafnhildur Halldorsdottir
Biomanufacturing and Biotechnology
Multidisciplinary approaches to the investigation of preservation processes at the Roman Site of Vindolanda, Northumberland, UK
Md Islam
Disease specific research
Health policy and hospital wastage management: Perspective of Bangladesh
Anthony Jackson
Digital Analytics and Machine Learning
Vehicle telematics data: The forensic implications of legally obtaining data from vehicles and the applicable procedures for doing so
Maria O'Hanlon
Disease specific research
The roles of mitochondrial proteins in Parkinson's disease
David Oluwadare
Biomanufacturing and Biotechnology
Evaluation of uptake and utilization of soil available zinc in spring wheat (Triticum aestivum L.) from seaweed fertilizer application: Employment of isotopic technique
Agatha Quesnel
Disease specific research
Deciphering the potential interplay between matrix metalloproteinases (MMPs) and the mucin 4 (MUC 4) in glioblastoma molecular mechanisms and diagnostics
Janice Rafraf
Digital Analytics and Machine Learning
Regulation of illegal imagery
Chris Robinson
Biomanufacturing and Biotechnology
The development of phosphine/phosphine oxide redox-based organocatalyst
Nafeesa Shahdab
Disease specific research
Novel approaches to target airway epithelium remodelling in asthmatics
Anirudh Sharma
Biomanufacturing and Biotechnology
Applications of shape selective mass spectrometry
Rebecca Strong
Digital Analytics and Machine Learning
Application of geometric morphometric analysis to the identification process of unknown individuals
Muta Tah Hira
Disease specific research
An integrated experimental modelling and machine learning framework for poly-omic characterisation of ovarian cancer
Aboli Valve
Biomanufacturing and Biotechnology
A study on transfer and persistence of textiles in the archaeological environment