Management Team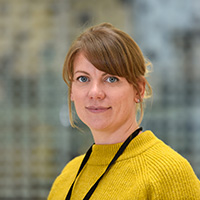 Dr Jen Vanderhoven
Director
Jen is responsible for leading the NHC's development as a centre of excellence for the biosciences and healthcare sector, working with industry to ensure that provision is driven by current and planned needs for research, innovation, skills and talent.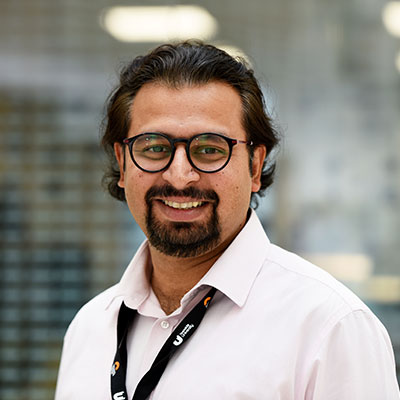 Dr Safwan Akram
Principal Lecturer, Enterprise and Business Engagement
Safwan is responsible for the NHC's enterprise and business engagement activities, linking academics with external organisations. Safwan's current research is working towards the development of low-cost diagnostics for point of care, working in collaboration with local pharmaceutical companies to bring down the cost of biopharmaceuticals.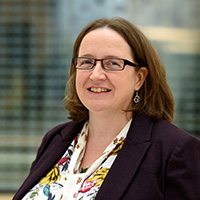 Dr Gillian Taylor
Principal Lecturer, Operational Management
Gillian is responsible for the day-to-day running of the NHC, ensuring its smooth operation. Gillian's own research has a focus on the development of analytical techniques, specifically mass spectrometry towards forensic and archaeological applications.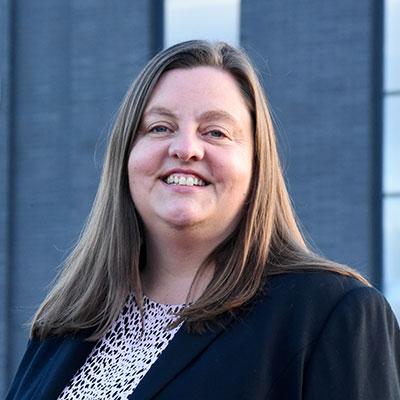 Professor Vikki Rand
Biosciences Research Director
Vikki leads the multi-disciplinary biosciences and healthcare research teams, bringing industry, healthcare organisations and academia together. Vikki's own research has a focus on applying cutting-edge approaches to understand the biology of paediatric and adult cancers in order to identify biomarkers and develop new, kinder treatment strategies.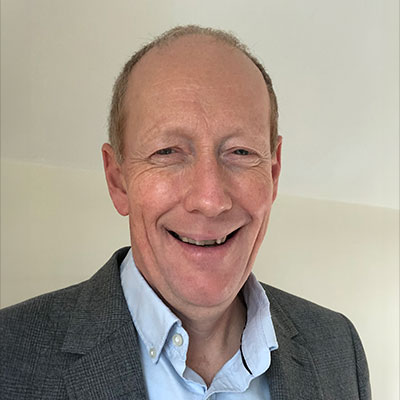 Steve Bagshaw
CBE – Chief Industry Advisor
As Chief Industry Advisor, Steve helps the National Horizons Centre keep abreast of latest developments in the life sciences field, ensuring its training and research meet the needs of business. Steve is the Manufacturing Lead on the UK Vaccines Taskforce and a former chief executive of FUJIFILM Diosynth Biotechnologies. In January 2021, he was made a Commander of the Most Excellent Order of the British Empire (CBE) in recognition of his services to the UK Manufacturing and Biotechnology Sector.
POSTGRADUATE STUDENTS
Bello Abubakar
Biomanufacturing
Genetic modification of pseudomonas putida (XylM, xylS and xylR) genes for effective bioremediation of oil spill
Kent Adamson
Digital Analytics and Machine Learning
Degraded and degrading: Understanding diagenetic processes in commingled graves from contexts of mass violence
Ahmad Alkawi
Biomanufacturing
The development of mass spectrometry based diagnosis
Amy Burgess
Sustainable Planet
Tracking a demon virus: Exploring viral evolution along the invasion route of the demon shrimp, dikerogammarus haemobaphes
Lucy Butler
Biomanufacturing
Production and characterisation of normal compounds for use in haemostasis testing
Popi Chrysostomou
Digital Analytics and Machine Learning
Morphoscopic and morphometric methodological approaches for segregating commingled human remains
Libby Clements
Disease specific research
Impact of NICU treatment on health outcomes for preterm infants
Nathan Coles
Disease specific research
Understanding the pathology underpinning dementia through the examination of phosphorylation patterns
Matthew Crowther
Digital Analytics and Machine Learning
Non-contact light and hyperspectral scanning of biological and chemical samples for forensic analysis
Priscilla Ferreira Ulguim
Digital Analytics and Machine Learning
The fire, the body and the people: The funerary practice of cremation in the southern Brazilian Highlands
Dom Gilchrist
Disease specific research
Characterisation and identification of human pathogen and parasite transporter proteins
Hrafnhildur Halldorsdottir
Biomanufacturing
Multidisciplinary approaches to the investigation of preservation processes at the Roman Site of Vindolanda, Northumberland, UK
Md Islam
Disease specific research
Health policy and hospital wastage management: Perspective of Bangladesh
Anthony Jackson
Digital Analytics and Machine Learning
Vehicle telematics data: The forensic implications of legally obtaining data from vehicles and the applicable procedures for doing so
Gemma Jeffries
Biomanufacturing
Investigation of the role of microbiota in wound healing process
Javeria Mehboob
Biomanufacturing
Share selective characterisation of complex formulations using ion mobility based mass spectrometry approaches
Maria O'Hanlon
Disease specific research
The roles of mitochondrial proteins in Parkinson's disease
David Oluwadare
Biomanufacturing
Evaluation of uptake and utilization of soil available zinc in spring wheat (Triticum aestivum L.) from seaweed fertilizer application: Employment of isotopic technique
Birbal Prasad
Digital Analytics and Machine Learning
System analysis and biomarker discovery for gliomas in silico study
Agatha Quesnel
Disease specific research
Deciphering the potential interplay between matrix metalloproteinases (MMPs) and the mucin 4 (MUC 4) in glioblastoma molecular mechanisms and diagnostics
Janice Rafraf
Digital Analytics and Machine Learning
Regulation of illegal imagery
Chris Robinson
Biomanufacturing
The development of phosphine/phosphine oxide redox-based organocatalyst
Cassy Ross
Disease specific research
Using 'omic' approaches for better understanding of microbial mediated disease in mothers and preterm Infants
Nafeesa Shahdab
Disease specific research
Novel approaches to target airway epithelium remodelling in asthmatics
Anirudh Sharma
Biomanufacturing
Applications of shape selective mass spectrometry
Rebecca Strong
Digital Analytics and Machine Learning
Application of geometric morphometric analysis to the identification process of unknown individuals
Muta Tah Hira
Disease specific research
An integrated experimental modelling and machine learning framework for poly-omic characterisation of ovarian cancer
Aboli Valve
Biomanufacturing
A study on transfer and persistence of textiles in the archaeological environment